Be it your workplace or your home you always need your Wifi connection stable to run your device and keep it connected to the internet. You might have noticed that some times your device disconnects from Wifi and then reconnects automatically. Sometimes it doesn't even reconnect. This is a very unpleasant problem that occurs very frequently and causes an unnecessary disturbance. Today in this blog post we have come up with different solutions to fix WiFi keeps disconnecting and reconnecting issues on your PC. You can go through these steps to fix this annoying issue.
Why does your WiFi disconnects Randomly?
There cannot be a single reason behind this issue of WiFi disconnecting again and again. We are listing some common causes behind this issue:-
Insufficient Range of Hotspot
Overloaded WiFi Connects. Usually, this happens in crowded places.
Logging in and out several times a day
Overlapping of WiFi connections
Outdated WiFi network adapters
Internet Service Provider Issues
How To Fix WiFi Keeps Disconnecting Problem?
Here are the different methods to fix this issue. Let's begin.
1. Forget WiFi Network And Reconnect It
Forget your Wifi network from Wifi settings and then reconnect it again might fix this issue. Here are the steps to do it.
Go to Settings and Find WiFi settings
Find your paired networks and then forget them all.
Now you can connect your desired network.
2. Reboot Your Device And The Router
You can try restarting your device be it mobile or a PC. And also restart your router by simply pressing the power button.  This trick actually looks simple but works most of the time. You Can give it a try.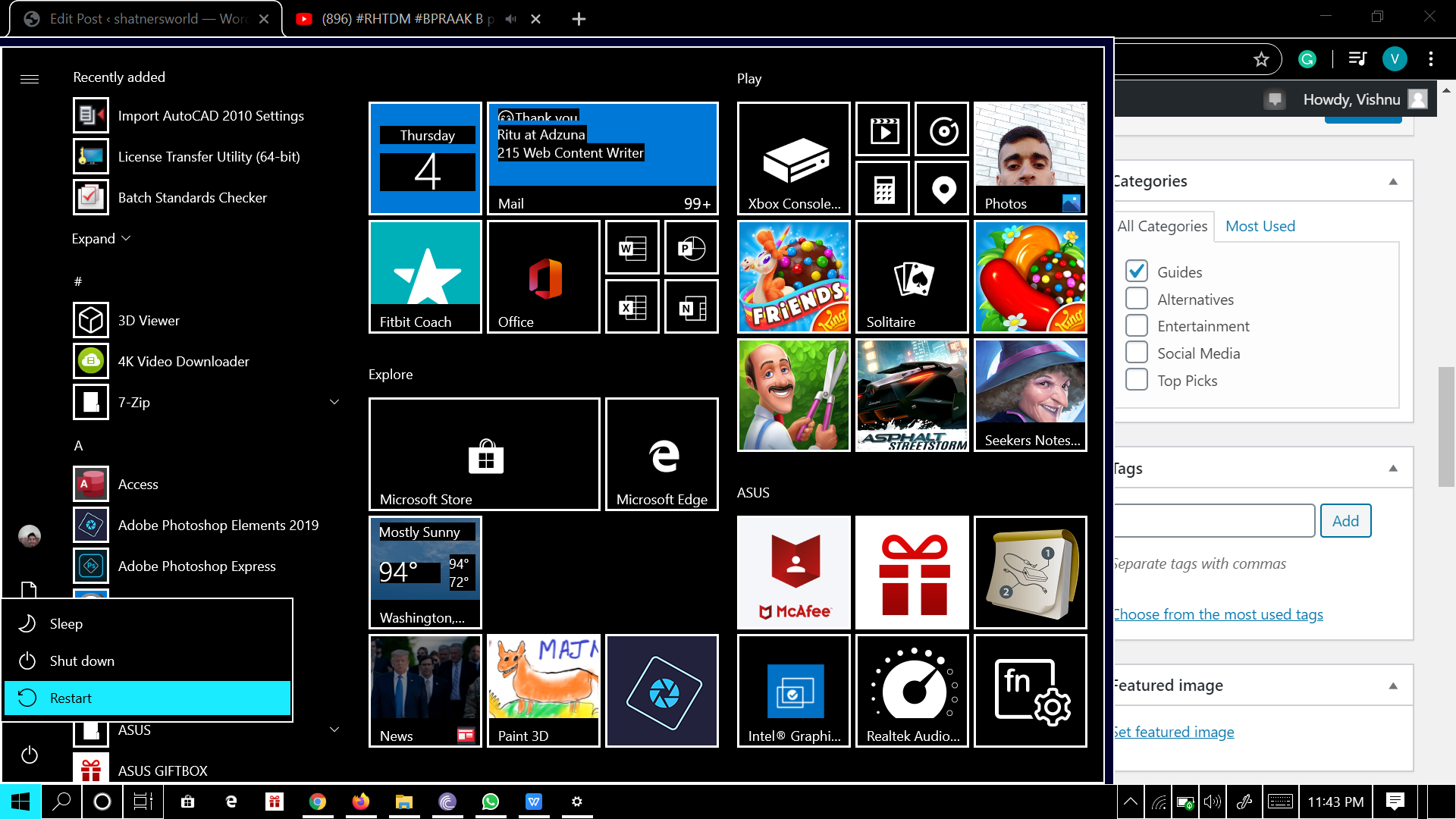 3.  Update Your Wireless Card Driver
Using an ethernet cable connect your PC to router and update your Wireless card driver. Some times this is also the cause behind the problem.
4. Try Changing WiFi Network Mode
Faulty drivers in Windows 10 might also be the problem behind your WiFi disconnecting issue. You can log into your router configuration page and change the wireless band from 802.11n to 802.11g.
5. Change Scan Valid Interval
You can change your scan interval In these simple steps.
Go to device manager
Move to network adapters.
Double click on your wifi adapter and select advanced tab
Change the"Scan valid interval" from 60 to 120.
6. Disable Power Saving Feature For WiFi Card On Your PC
Sometimes windows try to save power when your network is not in use. You can turn off this feature manually in simple steps. You need to disable the power saver for the network adapter.
Run the Device Manager.
Move to the Network Adapters section.
Hit double-click on your active WiFi network card.
Select  Power Management.
Remove the flag saying "Allow the computer to turn off this device to save power".
Press OK to save settings.
7. Switch To Private Profile On Windows 10
Changing your network profile from public to private also helps you in fixing this Wifi keeps disconnecting issues. You can go through these simple steps to change your network profile.
Click on the WiFi symbol.
Select the name of your network.
Select Properties.
Press Private.
8. Come Close To The Router
You might be far away from the range of the router which might be causing the problem. Usually, the router's range is quite well but it totally depends upon the quality of the signal. So you are advised to keep your device in the minimum range of the router.
9. Run Network Troubleshooter
Windows come with the automated features of troubleshooting network problems. This will fix your issue and will also tell you the exact reason behind this issue. Here are steps that you need to follow to run the network troubleshooter:-
Press Windows Key and search for "Troubleshoot settings".
Click on troubleshoot settings and open it.
After opening troubleshoots settings click on internet Settings to open it.
After Opening Internet settings click on run the troubleshooter.
It will run the troubleshooter and tell you & fix if there are any problems with it.
We have added screenshots with each step please follow them step by step. If this method does not fix your issue then move to the next methods given below.
10.

Replacing Your Hardware
By now you have tried and tested all the methods above and your issue is still not fixed then there might be chances that your hardware has some problems. Check your network card and router. After applying al the methods only option left to try is changing the network card or router.
These were all the methods that we would tell you on our end. These methods will surely work for you as they are tried and tested by our own team. We are looking forward that you will surely fix this issue of your WiFi keeps disconnecting again and again.
Conclusion
Your device is just a piece of crap or simple storage device if it has no internet connection. Internet is known as soul of the devices as it keeps connected to the rest of the world by different means.
We hope that your WiFi disconnecting issue might have been fixed by now as all of these methods are working and will work for you surely. If these methods don't solve your problem then you can contact us in the comments section. We will help you there for sure.