Whether you are going to start your expensive dream project or a full-time startup. You always need funds to get a good start. And raising funds is not a cakewalk for newbies and especially students. This is where crowdfunding sites come into play. These sites help you meet your desired investors. If your idea is genuine and you succeed to pith your idea to the investors then you will surely land a handsome amount of funds in your account.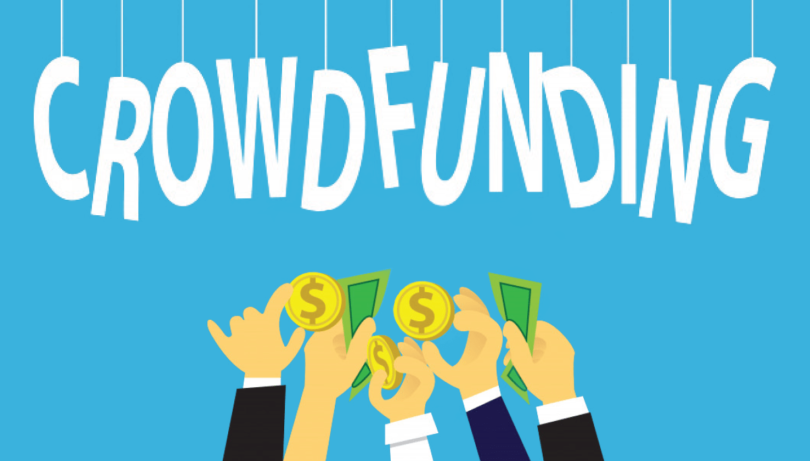 Well, everything comes at a price and so is the situation here. Many sites ask you for a fixed commission while some ask for a share in your project. So here is the list of most effective platforms that are trusted by a large user base for serving the purpose of crowdfunding. We hope you will find these platforms useful in raising funds for your specific purpose.
Best Sites For Crowdfunding
Though crowdfunding is not easy at its initial steps. But choosing the platform wisely can really land you in a favorable condition. Below are some genuine platforms to give your crowdfunding a better start. Let's Begin:
1. Kickstarter
Today we have the best platforms for crowdfunding and Kickstarter is one of the best sites for crowdfunding. Some of the popular products of this site are the Pebble watch, the Ouya console, and the Reading rainbow reboot. The one who is looking for the funds has to set a goal, the time limit to raise money before it expires.

The entrepreneurs also provide rewards for consumers for different levels of funding. One of the best things about Kickstarter is that Kickstarter doesn't charge the amount from the funder's credit card until the project completes its goal.
2. Indiegogo
Indiegogo is much similar to the Kickstarter in working, but its flexible funding makes it unique and different from the other crowdfunding sites. It claims that this is good for projects seeking mere help and has fewer restrictions on physical versus initiatives. It is good and clean work for the funders to a partnership with the retailer.

This site has contact with Amazon and Brookstone to help them to get products to the market and also manufacture the products. The projects that were successful are the Jibo family, the Solar roadways project, and an effort to teach students how to code.
3. Patreon
Patreon is very famous among digital content creators such as YouTubers podcasters and bloggers. On this platform, you have a subscription model where contributors can set a regular amount to contribute every month.

This site allows artists to build strong relationships with their fans and the creators can also share their exclusive content with their fans. However, if the content creator does not share the content regularly then users can also cancel their subscription. Patreon collects a 2.9-percent fee and 35 cents from each pledge.
4. GoFundMe
While scrolling social media you have gone through various fundraisers using the GoFundMe platform for collecting emergency funds for various situations. This platform collects a 2.9% processing fee and 30 cents for every donation. If you are from the united states then you have to pay $0 for personal campaigns.

This platform has a history of many successful fundraising campaigns including the Las Vegas Victims Fund and the Time's Up Legal Defense Fund.
5. Crowd Supply
Crowd Supply is another crowdfunding site that is not much popular but serves its purpose very well. It has run many successful fundraising campaigns in the past.

This platform is also very budget-friendly. Projects on crowd supply include French Press made out of mason jar. If you are in need of a geeky path project for support then crowd supply is really a good option for you.
6. CircleUp
If you are having a startup and want to raise funds then you can give a shot to Circle Up. This platform has earlier raised funds for more than 195 startups. You will get equity capital and credit financing options here. You can also connect with accredited investors on this platform.

This application is best for startup funding. Though the selection process is highly competitive and fair enough. if you want yourself to be listed on their site then you need to have revenue of at least $1 million.
7. Crowdfunder
A well serving platform like Crowd Funder can be your best option if you want to play a venture capitalist. You will get a stake in the company instead of getting certain rewards.

This application requires an amount of minimum investment which might vary from project to project. If you invest in the right project you can win high rewards. So you need to choose your project wisely.
8. LendingClub
Lending Club is also a well-known platform for raising funds and some sort of loans too. It can provide you $40,000 for personal loans and $530000 for business loans. Basically, it is a debt crowdfunding site. It is very easy to qualify for it and it is quite faster than the banking process.

It does not even require a business plan and projects. You can get a loan for 3 years or a 5-year term. However, you must be in a stable financial condition.
Top 15 Crowdfunding Sites In 2021
Here is the list of 15 best crowdfunding sites in 2021:
Conclusion
Whether you are having a startup or you are a fundraiser for social emergency conditions, these all sites are useful for you. We also have added links to them. You can visit their sites directly from there. If you still need any help regarding crowdfunding sites then can also directly contact us. We will surely help you.
We hope your company gets funding as soon as possible!