Our lives are quite hectic and most of the time what gets me by the day is music. Songs take me on a journey that helps me gain a better perspective on my goals. And since the day the smartphone has been introduced accessing music has become easier. Be it iPods or smartphones collecting the music you like is quite a difficult task. There are so many songs and sometimes so little space to store them. That is where some of the best offline music apps in 2021 will help you out.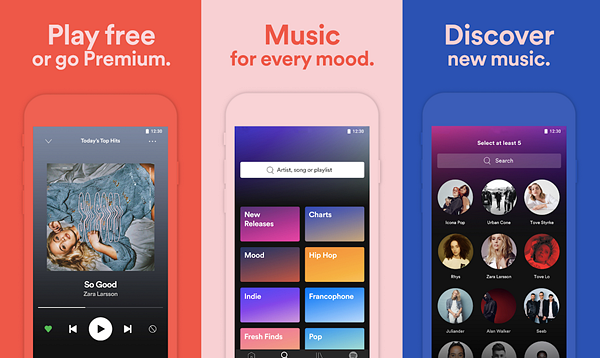 How helpful are Offline Music apps?
Some think that downloading songs from the browser might be a good option to build your own playlist. But that includes certain delays and risks that might do more harm than good. On the other hand, using Offline Music apps is a secure way of getting all the songs a person wants on his phone.
Moreover, you also get to view the latest songs without time delays and add them to your collection.
Best Offline Music Apps 2021
I think I've talked enough about how great such apps are now I need to show you some of my personal favorites for your future references. Do pay some mind to my list of fantastic offline music apps.
1. YouTube Music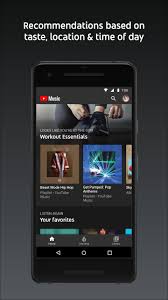 YouTube has been a very popular source for making a music video famous. And now you have an exclusive YouTube Music app. It is specifically developed for all those who wish to hear their favorite tracks in an Ad-Free environment.
Here you can stream your favorite videos and search for the songs that you desire. And if you go premium on this app then you can listen to songs uninterrupted.
4.5 Ratings
Rated for 12+
Varies with device
100 M+ downloads
2. Spotify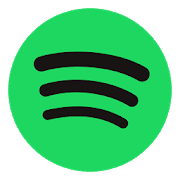 One app that garnered a lot of attention as soon as it was launched is Spotify. It is supposedly one of the best apps to stream music. Even its features such as discovering songs, new podcasts, and songs are intriguing. You can, of course, download the songs and listen to them at your own leisure. Moreover, on this app, you can also search for songs by just a tune.
4.6 Ratings
Rated for 12+
Varies with device
500 M+ downloads
3. Wynk Tube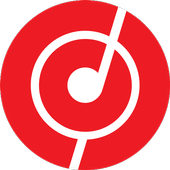 One of my favorite apps to listen to offline music is Wynk Tube. The app is simple and easy to operate and offers millions of songs that you can listen to for free. For downloading songs and listening to them offline all you have to do is sign on to the app. And if you are using the Airtel sim then the app offers you an offer to download songs for free and listen to them offline.
4.2 Ratings
Rated for 3+
7.0 MB
1 M+ download
4. Music Player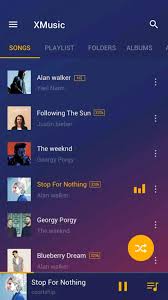 If all you need is a simple music player where all your downloaded songs can run properly and you can hear them with clarity then download the Music Player app. This app is known as the best music player for android. It has a simple UI as well as it can cater to your need to listen to songs offline. And it has an equalizer that helps make the sound even melodious.
4.6 Ratings
Rated for 3+
13 MB
10 M+ downloads
5. Lark Player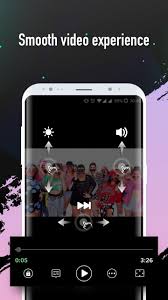 Don't burden your phone with heavyweight apps for music just download the Lark Player app and listen to free music to your heart's content. This app is both a video and a music player app.
It supports all formats of music files and you can even stream new music online if you wish to. It has millions of songs and is suitable for the usage of anyone who loves music.
4.7 Ratings
Rated for 12+
10 MB
100 M+ downloads
6. jetAudio HD Music Player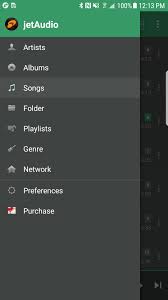 It does not matter what kind of music files you possess every file will be played with perfection on the jetAudio app. It comes with almost 32 equalizers preset that one can adjust to have a unique listening experience.
One can even edit their own music on this app. Best of all this app offers to stream online music using wifi and one can even wish to use it in offline mode for absolutely no cost.
4.4 Ratings
Rated for 3+
18 MB
10 M+ downloads
7. Omnia Music Player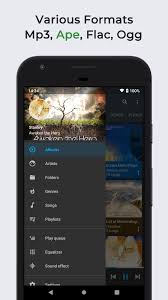 Interruptions are often regarded as nuisances. Good thing that you won't have to bear with Ads while using the Omnia Music Player app. Not only that this app supports all formats of the music file and you can easily play songs from your collection. And best of all this app has a gorgeous interface that pleases the users' eyes. Now stram offline music with the help of this app.
4.5 Ratings
Rated for 3+
4.1 MB
500 K+ downloads
8. Pulsar Music Player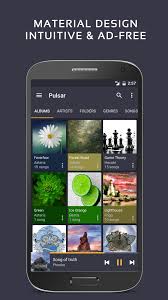 A music Player without Ads is a blessing for smartphone users and this can be achieved by downloading the Pulsar Music Player app. This app has been recommended as one of the best offline players for android for a long time. With its beautiful material design and features that are easy to operate this app has become quite popular amongst users.
4.6 Ratings
Rated for 3+
4.3 MB
5 M+ downloads
9. BlackPlayer Free Music Player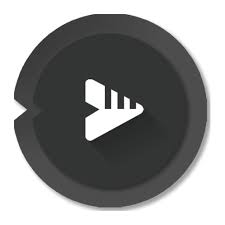 Play your favorite tracks on the BlackPlayer app and that too for free. The powerful settings of this app are quite intriguing if I'm honest. And it supports all the major music files so they can be played anytime you wish.
On top of that this app also has a band equalizer to make your listening experience even more enjoyable. This app can be easily accessed on your phone and used anytime.
4.4 Ratings
Rated for 3+
12 MB
500 K+ downloads
10. Google Play Music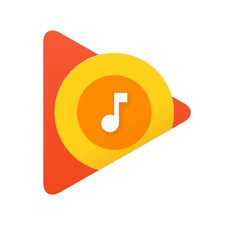 Last but not least the Google Music app is one that can't be possibly left out of this list. This app is one of the best when it comes to playing offline music. It offers not only an option to play music offline but one can even stream online to listen to new songs and download them. It has a different radio and playlist that might hold your interest.
4.1 Ratings
Rated for 12+
Varies with device
5 B+ downloads
17 Free Offline Music apps with No Wifi Required
Listed below are some more awesome offline music apps that might hold your interest.
Conclusion
Music is a commodity that can now be accessed by anybody and it does not matter that you download an exclusive app for it. Some of the listed Offline Music apps will help you stream music without the need for WiFi. So now listen to music anytime and anywhere.