The world is huge yet some of us mostly surround ourselves with a limited number of people. It's the way many of us are because of the shrewd world around us. But we all need a companion who can judge us without any bias. Is it that hard to find such a person? The answer is maybe but if I say do we have the means to find such a person? Then my answer would be a definite yes. Make use of some of the best apps to make friends in 2021, and find the soul akin to yours.
What are the Advantages of Having Apps to Make Friends?
Well, it might sound a bit childish but such apps are a huge help to people who have a hard time coming out of their shells. Not all of us trust others easily, and in many cases, there aren't many chances to make new friends. Apps to make friends can be considered an easy way out for all those who want to meet kindred souls. That's right now you can socialize on your terms.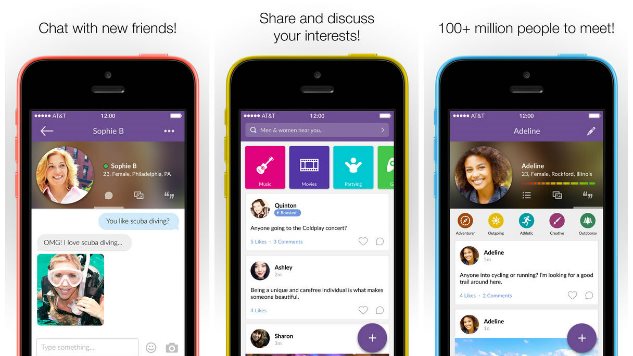 10 Best Apps to Make Friends
I think I've had quite a lot of chit-chat regarding what are the above-mentioned apps and their usage. Now is the time to showcase my favorite apps in this category.
1. Wink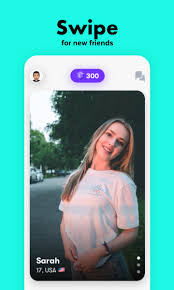 Get your bunch of idiots with the help of the Wink app. Browse through profiles and connect to the ones you think are cool and awesome enough for you.
Swipe right to make a friend and left to discard the profile immediately sounds easy right. Moreover, you can not chat and make new friends on this app but also earn money by inviting new people to try out this app.
4.3 Ratings
Rated for 12+
17 MB
1 M+ download
2. Chat Rooms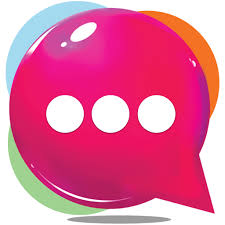 I'd say you will absolutely love the Chat Rooms app that helps one connect to new people. Just specify what your passionate about and the app will help you put in that chat.
This app is easily accessible and can be operated with little to no effort. Not only that on this app you can also attend private chats and get to know people in a better manner.
4.1 Ratings
Rated for 12+
14 MB
1 M+ download
3. Ablo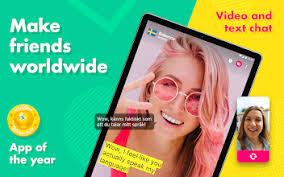 Who knows where you might someone with the same thought process as yours. Broaden your horizons and make friends all from over the world with the Ablo app. No need to worry about the language barrier that holds you hostage because this app can translate your chats instantly.
Free video calls, chat options, and call options are available on this app. Moreover, you get to travel without leaving your home.
4.3 Ratings
Rated for 12+
Varies with device
5 M+ downloads
4. TalkLife
Sometimes all we need is to let our frustrations out. And the TalkLife app helps you in fulfilling this objective. Become anyone you want on this app and stay anonymous it's all up to you.
Release your inner thoughts in the chats present on this app. And get connected to new people who won't betray your trust. There is no, stress, and you can have all the support on this app.
4.4 Ratings
Rated for 12+
26 MB
500 K+ downloads
5. Friend Shoulder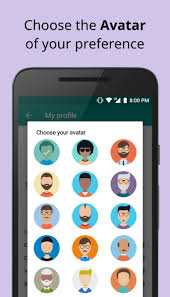 Some all you need is some sage advice and a shoulder to lean on. You get all this and more when you sign up on the Friend Shoulder app. You do not have to reveal your identity to let out your frustrations and anxiety and can do so by just staying anonymous.
This can lessen the chances of getting stabbed in the back. Not only can you join discussions taking place on the app but you can also chat privately if you wish so.
4.3 Ratings
Rated for 12+
5.3 MB
1 M+ downloads
6. SayHi Chat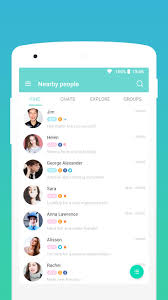 Meet and greet new people on the SayHi Chat app and create new bonds. Find your one true love, best friend, and people who can connect with you on this app.
Interact with people using text and fun emojis present on the app. You can also chat through video calls and voice messages on this app. Upload posts and videos to make your profile look attractive and garner the attention you want.
4.5 Ratings
Rated for 18+
Varies with device
10 M+ downloads
7. Tinder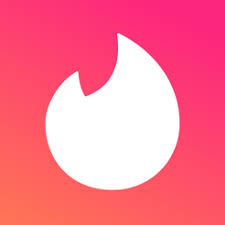 Shocked right, one might think that Tinder is an app that can only be used for dating (ahem Hookups). But actually this app can also be used to make new friends. Swipe right the profile you feel interested in and also specify your bio to get the people with the same passions as yours.
3.7 Ratings
Rated for 18+
34 MB
100 M+ downloads
8. UME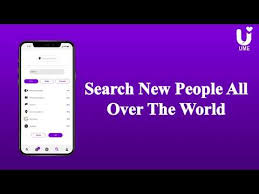 Expand your search for a new friend to a global with the help of the UME app. This app is simple, secure, fast, and intuitive in nature. On this app, you can connect to people from up to 242 countries. Not only that you can easily send voice messages, calls, and video calls as a means of communication. Do not fret about the language barrier either. Best of all this app works for free.
4.2 Ratings
Rated for 3+
39 MB
10 K+ downloads
9. HAGO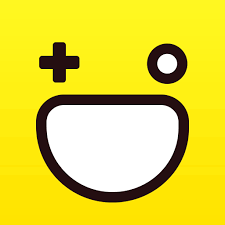 HAGO app is a personal favorite of mine. This app has numerous that you can play with your friends or even with strangers as well. Here you can create your own garden collect points and then redeem your money. Not only that you can have a bunch of friends with whom you can live stream and compete with them. And yes this app can be used for free.
4.2 Ratings
Rated for 12+
Varies with device
100 M+ downloads
10. Yochat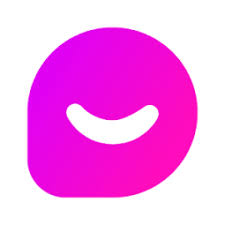 No need to venture out in social circles now just stay at home and meet new people on the Yochat app. Here you can talk to people while just going through profiles.
So I guess now you don't have to think about the awkward first meeting anymore. This app is a great way of making introverts out of their shells and the stress-free chat will help them build their confidence.
4.4 Ratings
Rated for 18+
19 MB
100 K+ downloads
17 Free Apps to Meet New People Online
I know all these apps might get you all confused. But worry not and try them all to quench your curiosity about apps to make friends.
Conclusion
Broaden your horizons and meet new people who share the same interests and passion as yours. And do so with the help of the best apps to make friends.