Instant messaging apps have been the go-to these days. Whatsapp messenger has made an unremarkable flag in the world of messaging and it has been the longest trail seen so far. Not only its features add on the excitement but also helps in enhancing the user experience every now and then especially with the latest updates. However, sometimes there is a trouble that comes up and we end with WhatsApp not working on the roads.
These bugs have been looked out for and there are a few possible reasons why Whatsapp is not working on your device. Let's figure out the solution and how to fix the problem once and for all.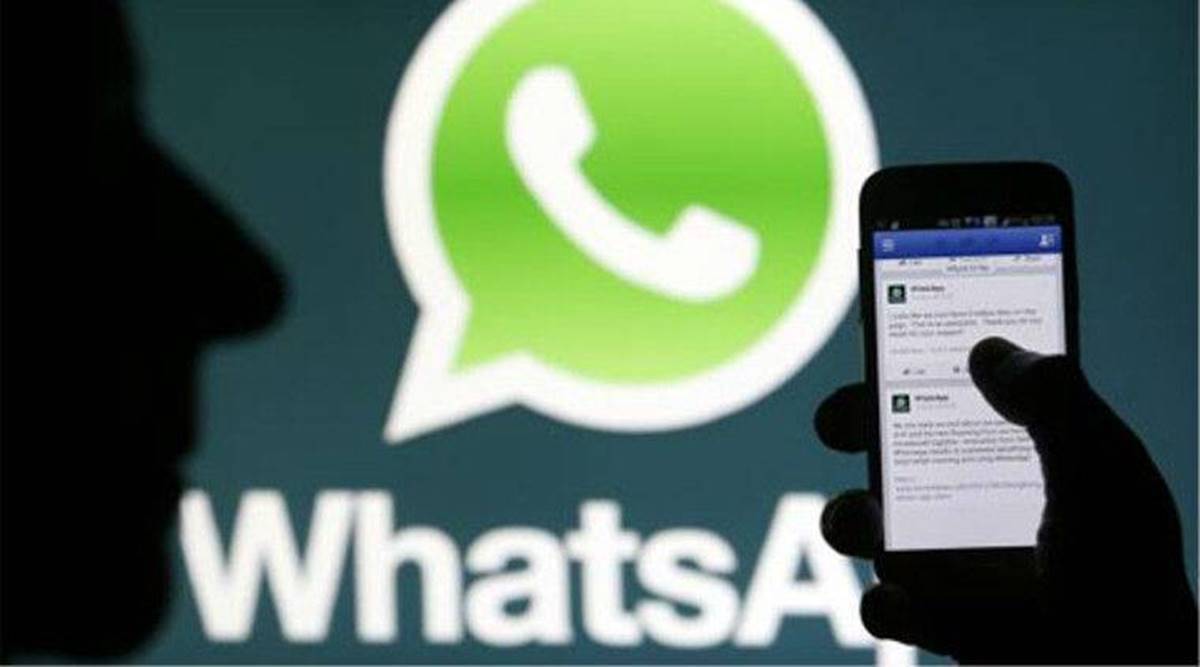 How to Fix Whatsapp Not Working Problem?
Time to focus on some of the common solutions behind Whatsapp not working.
1. Slide through the Problem
Checking the root cause of the problem is the first thing you need to do. If  Whatsapp is not working on your device, you need to first figure whether the issue is at Whatsapp's end or at your device's.
The best way to find out would be to visit the websites and to check if Whatsapp is down everywhere. Websites like Downdetector, Outage Report, etc will tell you the exact backstory. There are more such websites that you can locate on the web to report such issues.
If all such websites claim that Whatsapp is down right now in your country, then there is not a lot you can do until the issue is taken care of. As we all know, such an outage is pretty common for Whatsapp, Facebook, and even Twitter.
2. Force STOP! Clear Cache!
This is as easy as it sounds. If Whatsapp is not working on your device, then perform a force stop, clear your cache, and voila! your problem is solved.
Force stop usually helps in cleaning the Linux process and when you clear your cache, all the temporary files that Whatsapp stores for you, you get rid of them easily.
Generally, a force stop is easy to perform, all you have to do is visit the settings and then look for Apps. In the Apps section, you need to scroll down to find 'Whatsapp'. Open it and locate the Force Stop button present on the top right corner. Similarly, for clearing the cache, head to Storage and then look for Clear Cache.
Once you have successfully done both, relaunch Whatsapp and see if it works now!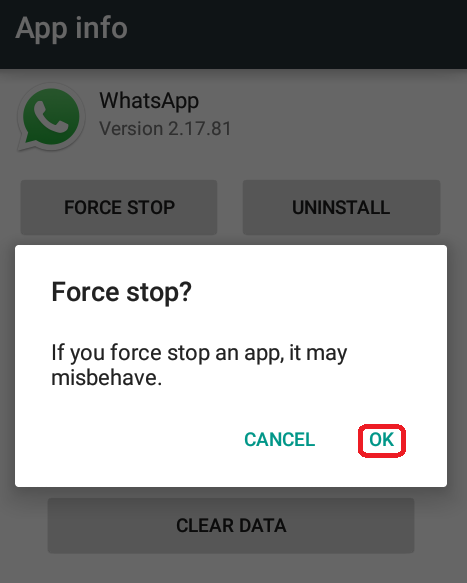 3. An Update or Reinstall Might Just Help
Most of the time, we don't focus on the obvious and instead look the other way around. Personally, I have across this too where the basic need of my Whatsapp was just an update but I ignored it thinking there is obviously some bigger reason to look forward to.
Jumping back to the point, there is sometimes a bug in our app that is responsible for your WhatsApp not working. The one thing that we usually miss out on is updating Whatsapp. Head to Play Store and update to the latest version. There are high chances that you have your apps on auto-update, in that case, the best thing to do would be to just switch to other options because this one isn't the reason primarily.
Furthermore, for the stretch, you can delete your Whatsapp and install it back. Don't worry about losing your data since Whatsapp is regular with its daily backups. Installing the app back might just help. Try it out for yourself to see how that goes.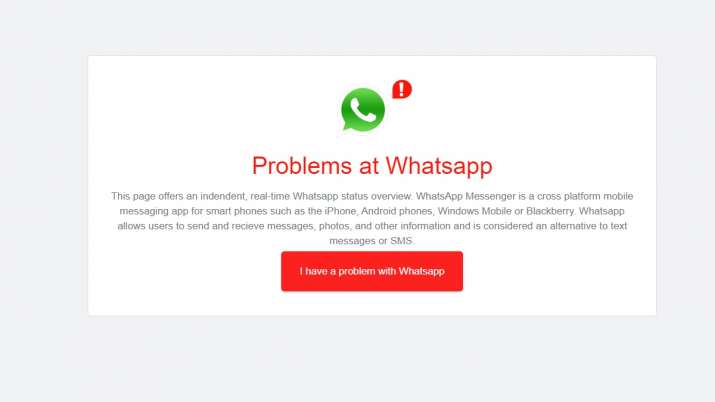 4. Bid Adieu to your VPN
In general, VPNs are a delightful invention if you ask me for a personal opinion. Hide your identity online, bypass the gateways, and watch restricted content. Whoa! Who doesn't look forward to such kind of entertainment?
On another note, VPN could also be the reason why your Whatsapp is not working. There have been reports where users have come up with the problem of Whatsapp not working especially when their VPN is on.
Therefore, instead of thinking that Whatsapp not working on Wifi, you should rather get to the real culprit. Disconnect your wifi and then VPN to see if the problem is resolved.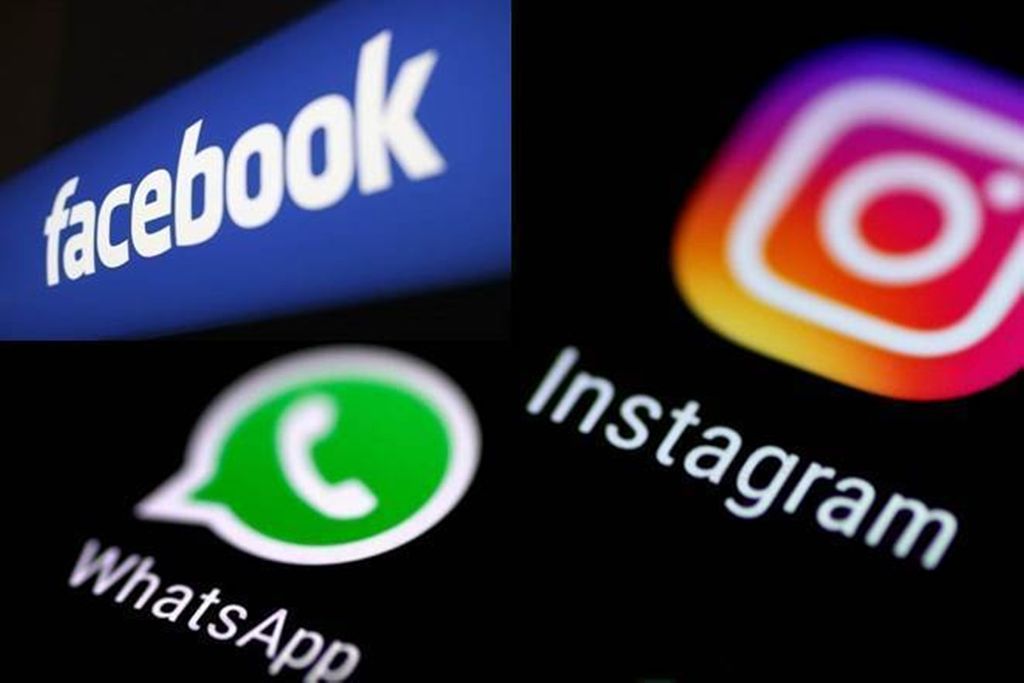 Fixing 'Whatsapp Not Working' Issue on Your PC
Whatsapp Web has now become one of the common ways to communicate than on phone. It has become immensely popular now and with the video call feature now enabled for desktop, we can't really help the excitement we have within.
However, Whatsapp not working has also been an issue on PC. Sometimes, just a simple sign-in and sign-out helps to fix the feature on your PC. This could also be revisited and fixed easily if you follow the below steps. Let's get down to it, shall we?
Start with accessing  Whatsapp Web in your browser over your PC.
When Whatsapp web opens for you, locate the three dots present on the top-right corner. The new menu pops up, click on Log out. This is going to log you out from your Whatsapp account.
Launch Whatsapp on your phone, then the same three dots on the top-right corner and hit Whatsapp Web. You will connect back to Whatsapp web on your PC.
Scan the QR Code from your Phone that displays on your PC to connect successfully.
Now that you are logged back in, Whatsapp web should work perfectly fine for you. You should no longer encounter any issues while using the app anymore.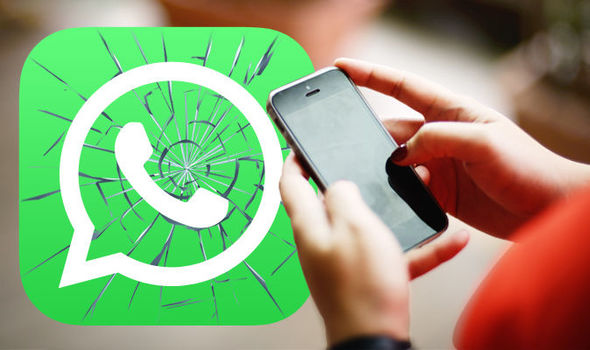 Final Words
Well, that was it, you guys! Whatsapp not working has been a common problem these days. There have been constant reports about Whatsapp and Instagram not working, Whatsapp not working in India, and etc. Well, now that you have the solution, go for it and we are sure it is going to take care of your problem.