If you love to play games on Nintendo Switch and want to connect it with your laptop so you can enjoy playing games on the bigger screen. Then I am here to assist you, today's guides conclude the steps to learn about how to connect Switch to laptop for a more immersive experience.
Nintendo Switch is a popular mobile shaped gaming console that has an exciting collection of games like Mario Market, Smash Bros, and many more. This offers you to play games on its own screen but if you want to enjoy the games on a bigger screen, then you will glad to acknowledge that Switch can be easily connected with your TV. But what if you're still using a 90's TV which doesn't offer any functionality to connect with Switch? In this scenario, if you don't want to buy a new TV then you can connect your Nintendo with your laptop or computer.

Can You Connect Nintendo Switch To Laptop Using HDMI Cable:-
This is not as simple, you cannot connect Nintendo Switch to the laptop using HDMI cable directly. Because most of the laptops come with the HDMI-out port, not with the HDMI-in port. This HDMI port can be used only to display your laptop screen on another external device. Now you may ask if we can't do this using HDMI cable, then how we will do this, without having any trouble. Then you will glad to acknowledge that there are some other ways also to connect Nintendo Switch to a laptop which is mentioned in this article, so read this article carefully to know how to connect Switch to laptop for an immersive experience.
Things Need To Connect Switch To The Laptop:-
Nintendo Dock
HDMI Cable
Video Captured Card
Software like OBS Studio or Stream Deck
Might be you're unaware of these things, that's why I have mentioned them below, so you can get an overview of them.
1. Nintendo Dock:-
Nintendo Dock is a small device that can be used to connect Nintendo with your TV by using docking. You can use Nintendo Dock that comes with your Switch, so you need to purchase a new one. Nintendo Dock can also be used to display the Switch screen on your laptop.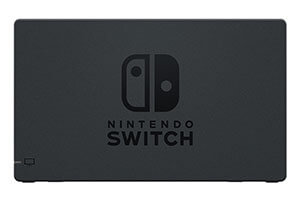 2. Video Captured Card:-
A video captured card is an essential device to connect Nintendo with a laptop. The main job of the captured card is to stream high-quality video or games, this card can convert your old low definition videos into high definition videos. You can easily find out the video captured card on eCommerce sites like Amazon.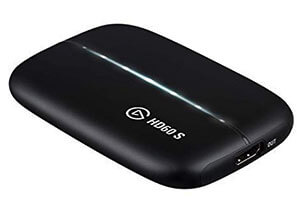 3. HDMI Cable:-
You need not buy any special HDMI cable to get this job done, any HDMI cable available at your home can be used for this job. HDMI cables used to transmit the audio and video from one device to another device.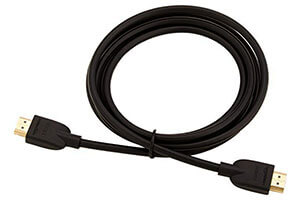 4. Required Software:-
Now it's time to download the software that can capture the Nintendo screen and display it on your laptop. This software can also be used to stream your gameplay on social media platforms like YouTube, Twitch, etc. If you're a novice then I suggest you use OBS Studio or Elgato's game capture software because both this can be used on almost all operating systems and you need not pay to use both of this software.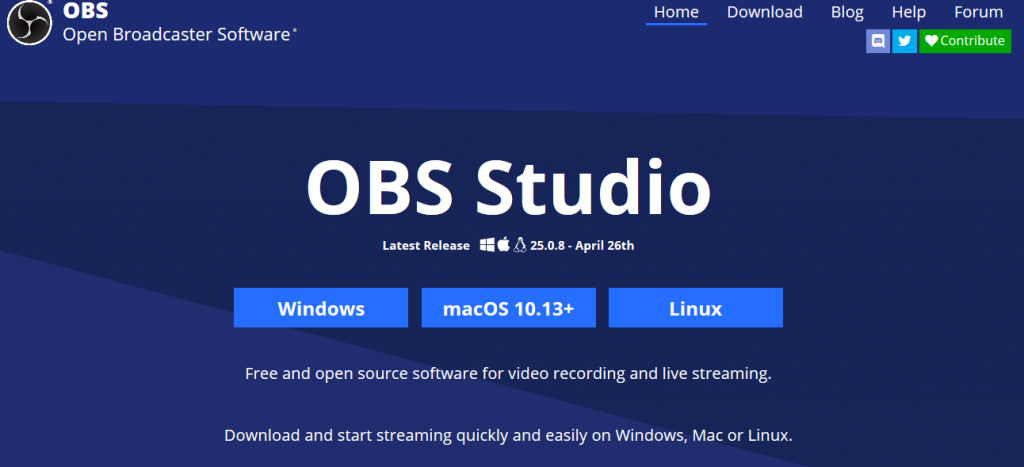 How To Connect Switch To Laptop?
To enjoy playing Nintendo games on your laptop you need to use your laptop as a TV screen. In this tutorial, we're going to use Elgato game capture software, if you're using another software then you can use it because steps are very identical for almost all software.
Let's see how this can be done:
Connect video capture card with your Switch using the HDMI cable.
Launch Game Capture HD.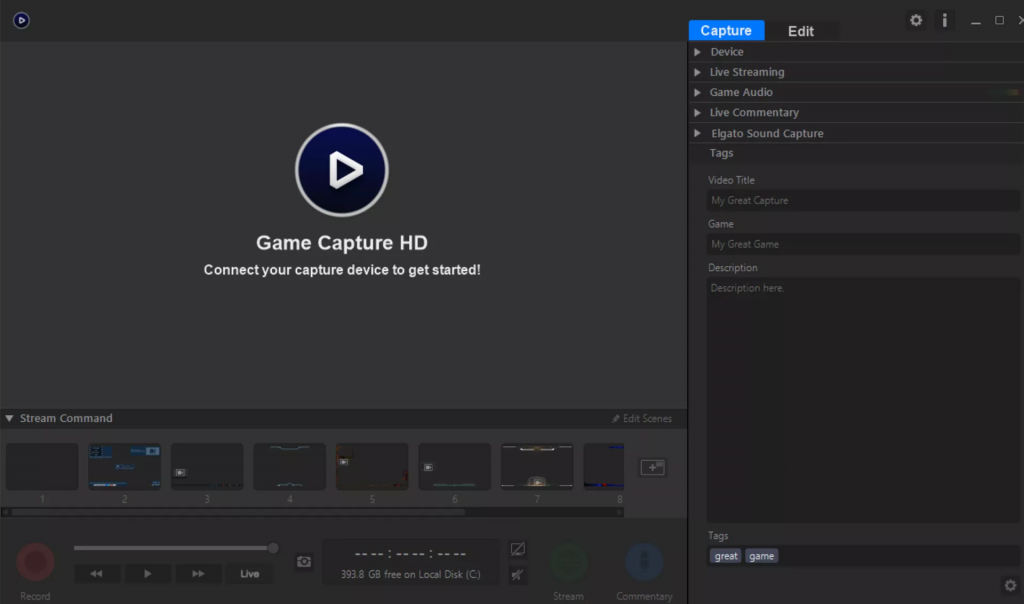 Turn on your Nintendo Switch.
Now it's time to connect your laptop with video captured card using USB that comes with a video card.
Wait until you can't see the Nintendo home screen.
If you want to experience games in full-screen mode then click on Full-screen icon available in the right corner.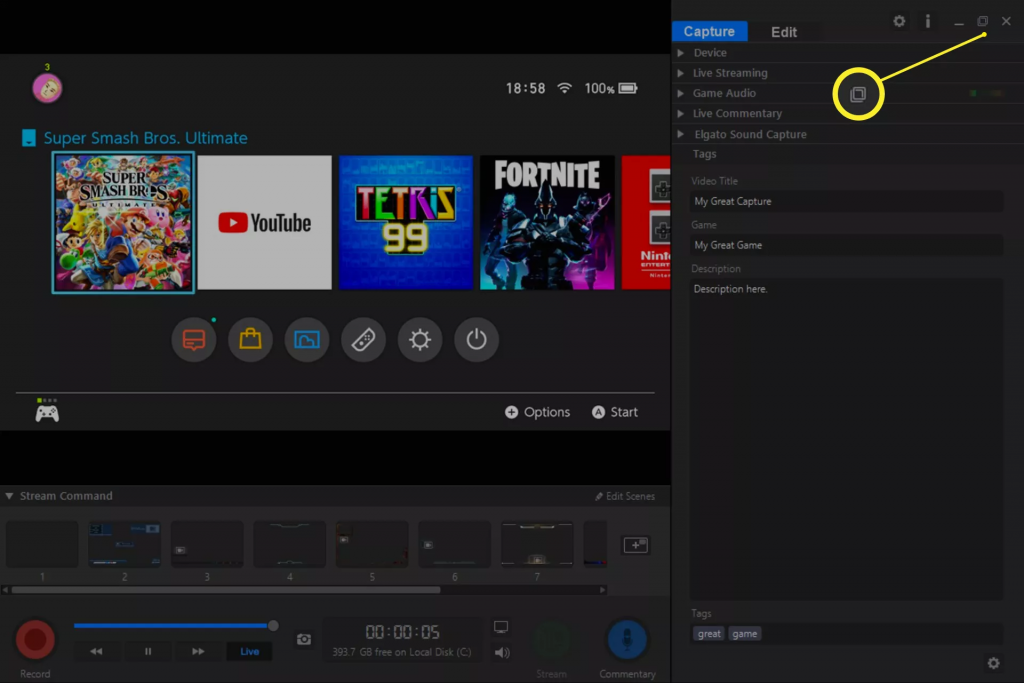 Now you're ready to enjoy your Nintendo games on your laptop screen.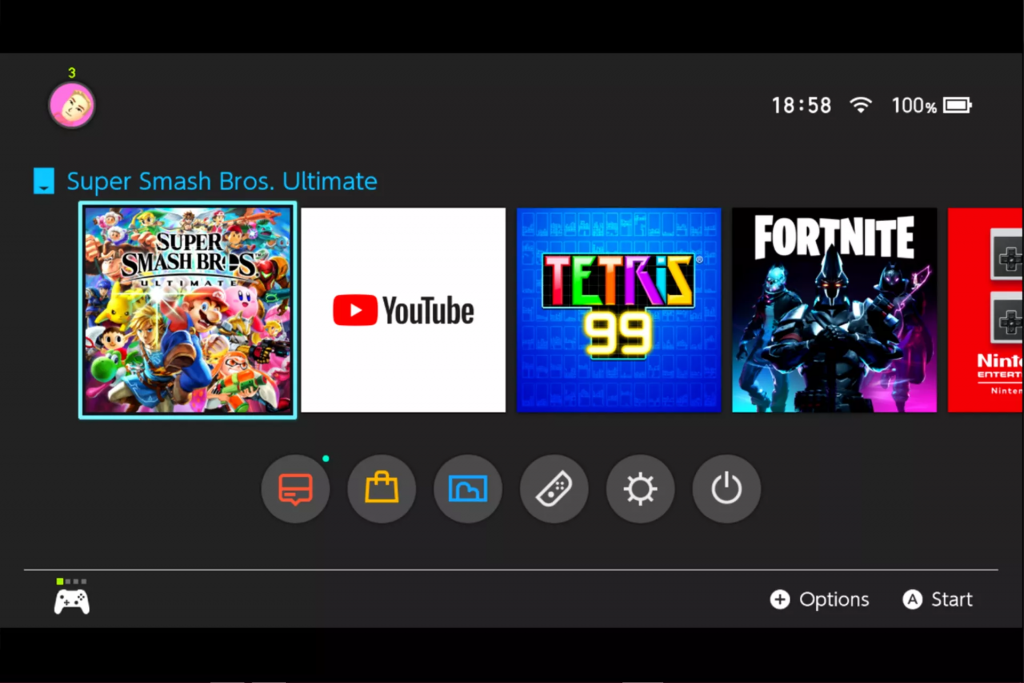 Alternative Way To Play Nintendo Switch Game On Your Laptop:-
If you do not wish to buy a new video capture just to enjoy games on your laptop screen, then this method is going to be proven helpful for you.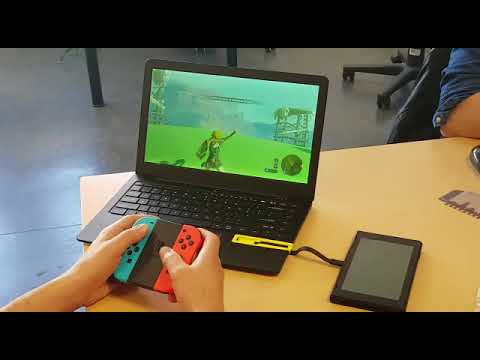 Most of the Nintendo games are also available for your laptop, you just need to download them and you're ready to enjoy switch games on your laptop. The most popular Switch games like Minecraft, Fortnite is available on Windows Store and Mac store so you can purchase them for your laptop. But still, some first-party games like Pokemon, Super Mario, and Animal Crossing can be played only on Nintendo Switch.
How To Connect Nintendo Switch To Computer?
You can also connect Nintendo Switch to your computer as well, but this cannot be done directly.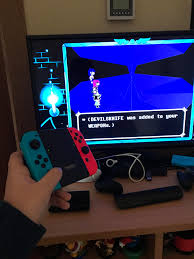 You need to purchase a video card then connect Switch with the video card and video card to your computer. The rest of the steps are similar we have used to connect Switch to laptop.
Wrapping Things Up:-
Finally, you're able to connect your Switch to a laptop or computer. This connection can be done only if you have accessed all the things like HDMI cable, Capture card, laptop, software. The steps are quite simple, you just need to follow them without any mistake. Now, I hope you're enjoying your Nintendo games on your laptop, if yes then please give us thumbs up using our comment section.