Love Ozark? Well, me too! But as they say, even the best things have an expiration date and Ozark does too. This Netflix crime drama ranks on the list of best shows under Netflix with such a huge fan base. The popularity that Ozark has gained over time has stars under it and to date, it is one of the best Netflix Originals too. It has almost been a year and some months since its last release and fans are shrieking for more. Keeping aside the jaw-dropping segments and blood-shot epic climax scenes, who could wait? Netflix has finally called out for an Ozark Season 4 and has spilled the beans on Season 4 being the final, 14-episode marathon split equally in two parts.
That may sound sad but as Jason Bateman mentioned – A super-sized season only defines more problems for the Bryde family and we're excited that it ends with a bang!!!
We can't wait already!
I am here to share knowledge and honk everything that we know so far about Ozark Season 4. So, keep reading to know everything about this epic Netflix Crime series.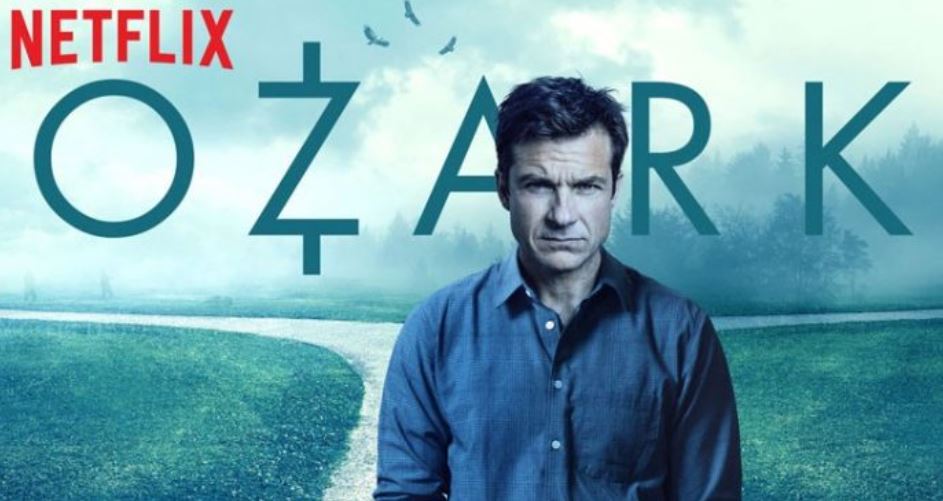 Ozark Season 4 Release Date
Obviously, just like you, we can't wait either. In June, Netflix confirmed Ozark's last and the final season. Split equally, the 14-episode season will be out for fans in late 2021. The second half, however, is confirmed to premiere in 2022, maybe late Spring.
The airing dates for Ozark Season 4 have been uncertain but that's all Netflix had to say to date.
Netizens have confirmed the shooting is in progress which pretty much adds to the delight. There's not much to do right now than to admire the previous seasons and their episodes.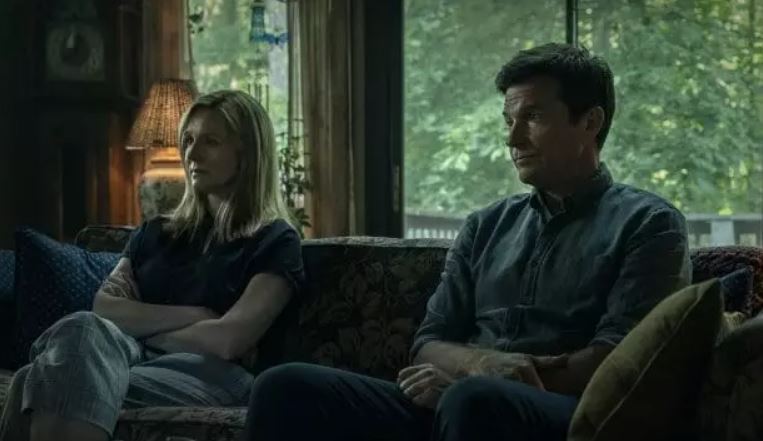 Ozark Season 4 Cast
As usual and no surprises there, Jason Bateman is going to play Marty Byrde and Laura Linney as Wendy Byrde.
Also, in the upcoming final season, you can expect Julia Garner as Ruth Langamore who is a member of a crime family. Here are more details on how else is in the team.
Sofia Hublitz as Charlotte Byrde.
Skylar Gaertner as Jonah Byrde.
Nelson Bonilla as Nelson.
Kevin L Johnson as Sam Dermody
Lisa Emery as Darlene Snell
Robert Treveiler as John Nix
Carson Holmes as Three Langmore
Charlie Tahan as Wyatt Langmore
Jessica Frances Dukes as FBI Special Agent
McKinley Belcher III as FBI Agent
John Bedford Lloyd as Frank Cosgrove
Joseph Sikora as Frank Cosgrove Jr.
Felix Solis as Omar Navarro
There are many cast members and faces that you are going to miss in the final season as you know their character suffered a tragic death in the last season.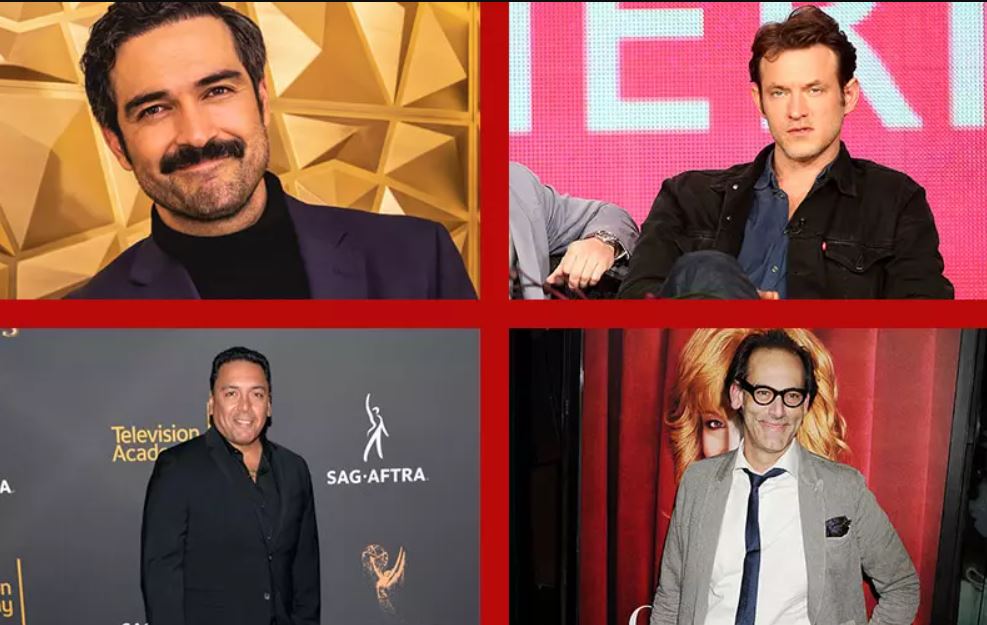 However, be ready to welcome some new faces as well which includes Bruce Davison as Illinois Senator Randall Schafer. Few more members joining are Alfonso Herrera as Javi, Adam Rothenberg as Private investigator, Bruno Bichir as Navarro's Priest, and Katrina Lenk as Clare Shaw.
There are more but they are yet to be confirmed.
Ozark 4: Shooting Updates
We have already been drooling at the recent images that the cast members have shared on their social media. The behind-the-scenes footage from Season 4 shows us a glimpse of what we can expect in the final season.
This season is going to be so much fun because Robin Wright (Yes, the House of Card's superstar) is going to direct one episode of a nerve-wracking thriller.
The Ozark Season 4 filming began back in November 2020. COVID Protocols have been in the stretch and certain precautions and guidelines are to be addressed during the shooting.
Here is what Robin Wright posted on Instagram – Watch here.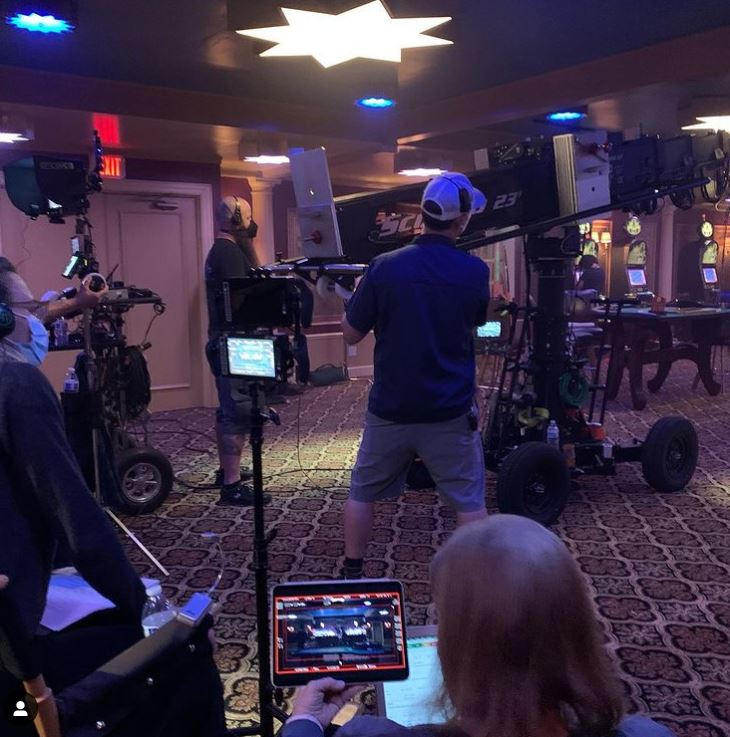 Ozark 4: Spoilers and Plot – What to Expect?
Nail-biting is the word.
This season is going to pick up from where it finished off in the last season.
You will find the Byrde's more linked with Navarro. However, problems and Byrde's can't stay apart for too long. They have other problems to deal with too. Ruth is now working for Darlene Snell since she has turned against them now.
Overall, you will be tied to your seat for the final season and that's for sure.
Fans are also expecting a showdown between Nelson, Jonah, and Byrde. Nelson killed Jonah's Uncle. Both were very close but things changed soon after Jonah was shot when he found out about Ben's death.
People are excited and so are we.
However, on a side note, we don't want to bring up any spoilers, and the cast and crew haven't come up with them earlier.
All we can do now is, wait for the next season to launch. Ahh, we hate that as much as you do!

Wrap Up!
Folks, this brings us to the end of everything about Ozark Season 4 from everyone who is a part of the series. I am hoping the details were helpful. Just like you, we can't wait for the final season either.
We will catch up soon until we meet again.