Love movies and Television Series? Silly Question, was it? Because we all love them with all our hearts, don't we? Well, let's talk about one such happening streaming service hitting around the block and is popularly known as Peacock TV, the new streaming service that aims to entertain most of us with its amazon collection of movies and shows. However, the most recent discovery now has been How to get Peacock TV on Roku.
Do you use Roku and already have it as one of your primary streaming devices then you have a pleasant surprise awaiting – Peacock TV is now on Roku. And since it is, we would like to tell you all about it. You can either opt for the free version or could opt for the paid one and pay for the subscription service.
Therefore, without any further ado, let's find out how to add peacock to Roku.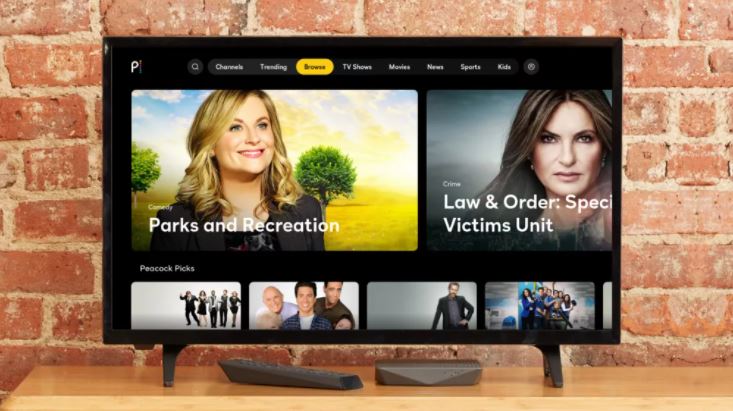 How to Get Peacock TV on Roku?
The pre-requisite of the whole process is, whether or not your Roku is compatible with Peacock TV. Also, installing it is extremely easy and works just like you would want to install any other channel on your Roku. Here is a step-by-step process that will guide you on the process to get peacock TV on Roku.
Wait Up!
Are you signed up on Peacock TV yet? If not, make sure to do that before you get started with the formulae. And after all, we are here to guide you. So, if you don't know how to get started with Peacock TV either, then allow us to do that for you as well. Keep Reading Y'all.
Go to the home screen of Roku with the help of your Roku remote. You will find this easily on the home screen.
Reach to Search Channels by scrolling down using your remote.
Use the on-screen keyboard and carefully type Peacock TV (Yes, we mean it when we say Careful)
On the right side, you will find Peacock TV which you need to select.

Furthermore, Add Channel
Time to hit that OK Button
Finally, you should now see Peacock TV on your list of channels
Hit 'Go to Channel'
Sign in to your Peacock TV account or you can create one if you don't have it already.
That's all,  you are done. You can now successfully watch Peacock TV on Roku
Finally, you are done with the clear steps to add Peacock TV on Roku. Follow them one after the other as mentioned to watch Peacock TV directly on Roku.
Alternatives Methods
Let's put it this way. Above is a generic process to add Peacock TV on Roku, coming up below are some of the other alternatives/options.
1. Using Mirroring Software
First up, make sure to set things up! In addition to all this, We don't want the hack to go *un-hack*, urrrggghh!
Go all the way to Settings and check if 'Mirroring is enabled'. Once you know it is not, proceed to read further.
On your Roku remote, press Home.
Click 'Settings'
Go to System
Select Screen Mirroring
Enable Screen Mirroring
This is another great alternative/option/hack that will let you use if other options fail.
Signing Up for a Peacock TV account!
Once you open Peacock TV on your device or browser and then click 'Join Now. Furthermore, depending on the plan you choose, you can likewise sign up and enjoy seamless downloading and streaming.
1. Peacock Free
This plan includes everything for free. It has tons of movies and television series for users to choose from. Isn't that exactly what we are looking for?  However, this leaves you deprived of a lot of user content. So, this is a good plan if you are planning to use it but make sure you don't get addicted to Peacock TV.
2. Peacock Premium
This plan costs you $4.99/month once your trial for 7 days ends. All the content from NBC is easily available to watch. This is a good option to consider as well if you are willing to make a little hole in that pocket. Yeah, think about whether you 'really want it.
3. Peacock Premium Plus
The same as the previous with a few privileges added on. *Like we say, a cherry on the cake*
This plan costs you $9.99 and also offers you a trial for seven days. Peacock Premium Plus covers everything that you get out from Peacock Premium. Moreover, it is all add-free and by far, the most superior plan to consider. However, be ready to welcome a few commercials and those are the ones you get because of the streaming rights.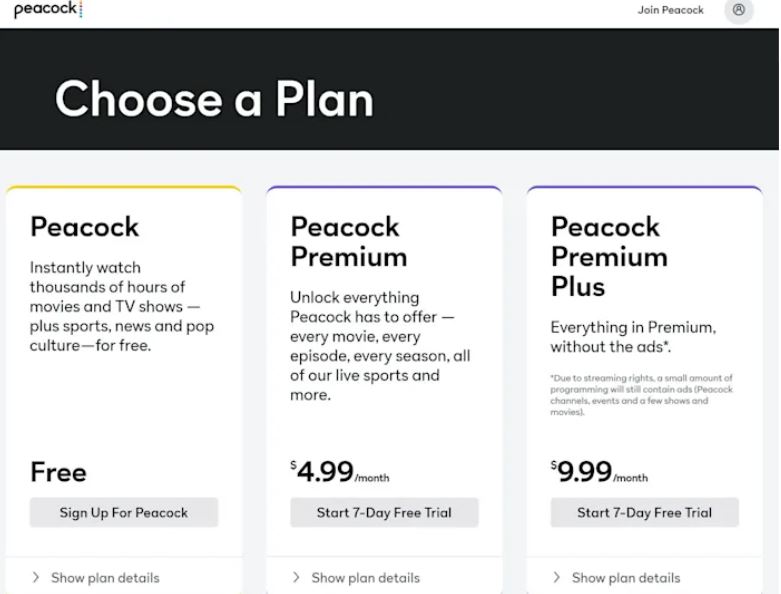 Is your 'Roku' Fit Enough?
This is the first thing you need to know, whether or not your Roku is going to work well with Peacock TV. On another note, we know Peacock TV is compatible with almost all of Roku's devices. However, it is best to know about the devices that are not compatible with Roku.
Roku 2
Roku Ultra/Ultra LT
Roku 3 and 4
Roku TV
Roku Premiere
Roku Express
Roku Streaming Stick
 Conclusion
We hope *How to get Peacock TV on Roku* was helpful enough. *Please leave your valuable comments for us too*
In the section where we mentioned the hack related to Peacock TV on Roku through Mirroring, the disclaimer here is, it doesn't very much work with all the devices. Moreover, it works only if you have the most recent Roku device. That would be all. Keep reading, keep streaming.