TikTok fans are losing it, after a report that claimes TikTok is shutting down. Willing to know whether it just a rumor or TikTok is going pack up, then read this carefully to find out yourself.

Undoubtedly TikTok got so much fame within no time and it manages to become the most loveable app around the globe especially among teenagers. TikTok enables its users to impress the audience by making short videos. As a report issued by App Annie, TikTok secure the 7th position among the top 10 most downloadable apps worldwide. In India TikTok shutting down controversies risen as a result of YouTube vs TikTok fight, after that many Indian TikTok users begin reporting the TikTok app poorly on Google Play Store. The TikTok rating goes down from 4.5 to 1.2. However, after that Google analyzes the reviews and removed 90% of spam and negative comments.
TikTok holds more than one billion active users around the globe. So what do you think an application which receives so much love, can pack up overnight?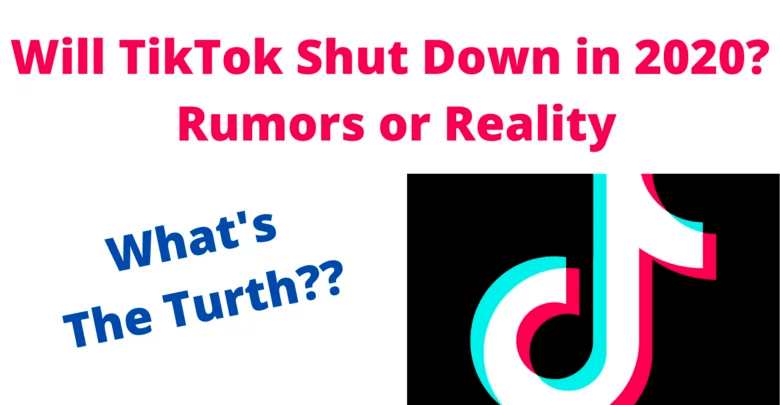 Where The TikTok Shutting Down News Came From?
TikTok hasn't released any official statement yet about the pack up. In today's time of web, we see tons of rumors every day. You possibly seeing plenty of news circulating across the social media that TikTok is shutting down in 2020. TikTok fans need not be worried about the circulating news because as we talked earlier in this article, that TikTok hasn't made any official statement regarding shut down.
A few weeks earlier the United States Army decides to ban TikTok from all the device issues by the United State government. The United States Army considers TikTok as a cyberthreat that's why they have decided to ban TikTok. But still, if army personnel craves to use TikTok then they can use it on their devices.
In the earlier days of 2018, a storm of TikTok shut down news has spread all over the social media. Immediately after the rumors, TikTok made a statement that we're not going to shut down.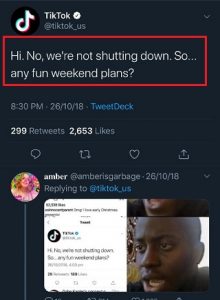 By observing the fame of TikTok I don't think that TikTok is going to shut down. We suggest you not to share such news that doesn't come from official sources. This news is just like other shutdown news we are surrounded by.
How The US Could Ban TikTok?
The US government banning Chinese apps, including the most popular video-sharing platform TikTok.  The situation between the US and China getting worse day by day. As per the result, Secretary Of State Mike Pompeo addresses the possibilities of the TikTok ban.
Recently India has banned 59 Chinese apps including TikTok, and Australia also has taken the same steps. So we can expect that the US will also do the same. The US Senator Rick Scott has also tweeted about the shut down of TikTok.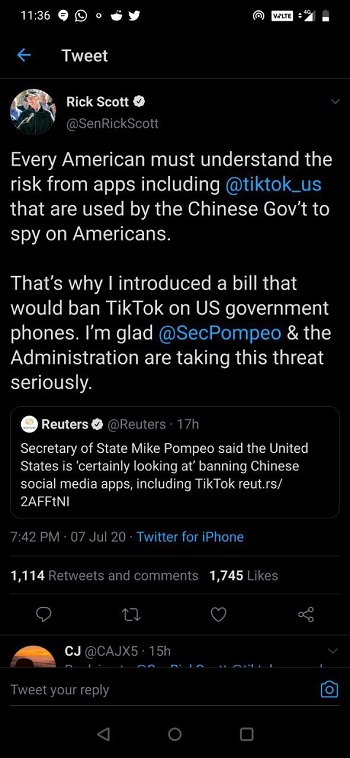 Will TikTok shut down in the US as well? However, there is no official released yet and many spokespersons say that the TikTok ban is less possible in the US because US laws don't have any precedent for any kind of software ban.
Why People Favoring The Shut Down Of TikTok:-
Many peoples across the world have removed the TikTok from their devices and suggest other TikTok users, to imitate the same. They are advocating the shutdown of TikTok because of some obvious reasons like national security issues, NFSW content, lack of child policies, etc. As per the investigation of American think tank "TikTok violating the national security laws and sharing users confidential information with the parent company ByteDance".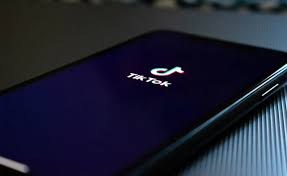 The first time when you install TikTok on your device, TikTok will ask you to grant some permissions like location, Storage, and Camera. TikTok stores this information and forwards this information to ByteDance in china. As per the Chinese internet security laws, ByteDance has no right to deny to share this information with the government of China. Apart from the American think tank, many users also claimed the same issue. Meanwhile, TikTok denies all the claims and requests the users to keep patience. The plenty of videos posted on TikTok consists of various unacceptable social issues like provoking the rape, nudity, Abusive language, and many more. Because of these possible reasons, many peoples from across the world are supporting the shut down of TikTok.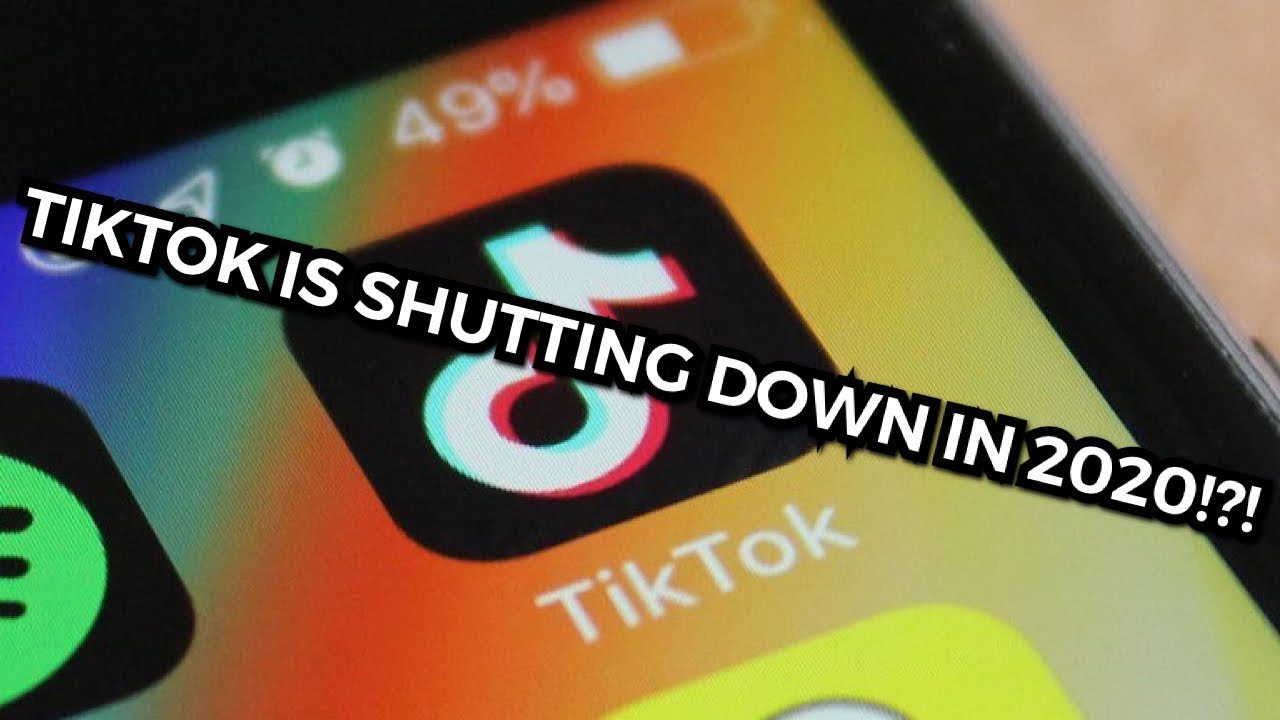 Is TikTok Shutting Down: Final Verdict:-
TikTok is not going to shut down. Several people spreading the TikTok shutting down news because TikTok found accused of violating child privacy laws, TikTok has paid millions of dollars as a fine and that's the end of it. TikTok manages to become the favorite app of millions of users around the world mostly to youngsters. ByteDance is the parent company of TikTok that is a reputed company and manages to hold the worth of 74 billion. So as per my observations, I  don't think that TikTok is going to shut down in forthcoming days. I hope now you have got the answer to all your questions.
In today's post, I have concluded the answer to some frequently asked questions however if you have any other update that relates the shut down of TikTok then share with us. If this article worth the reading then share it with your loved once.