Mine craft is an amazing sandbox game. RLCraft is a mod pack that consists of 120 separate mods bundled and tweaked by shivaxi in order to create a challenging Minecraft world. It runs on Minecraft version 1.12.2. There are multiple ways of launching RLcraft. These are using Twitch Installer, using Technic Installer, and by manual steps. In this blog post today we are going to discuss "how to install RLCraft" methods in detail.

RLCraft Minimum Requirements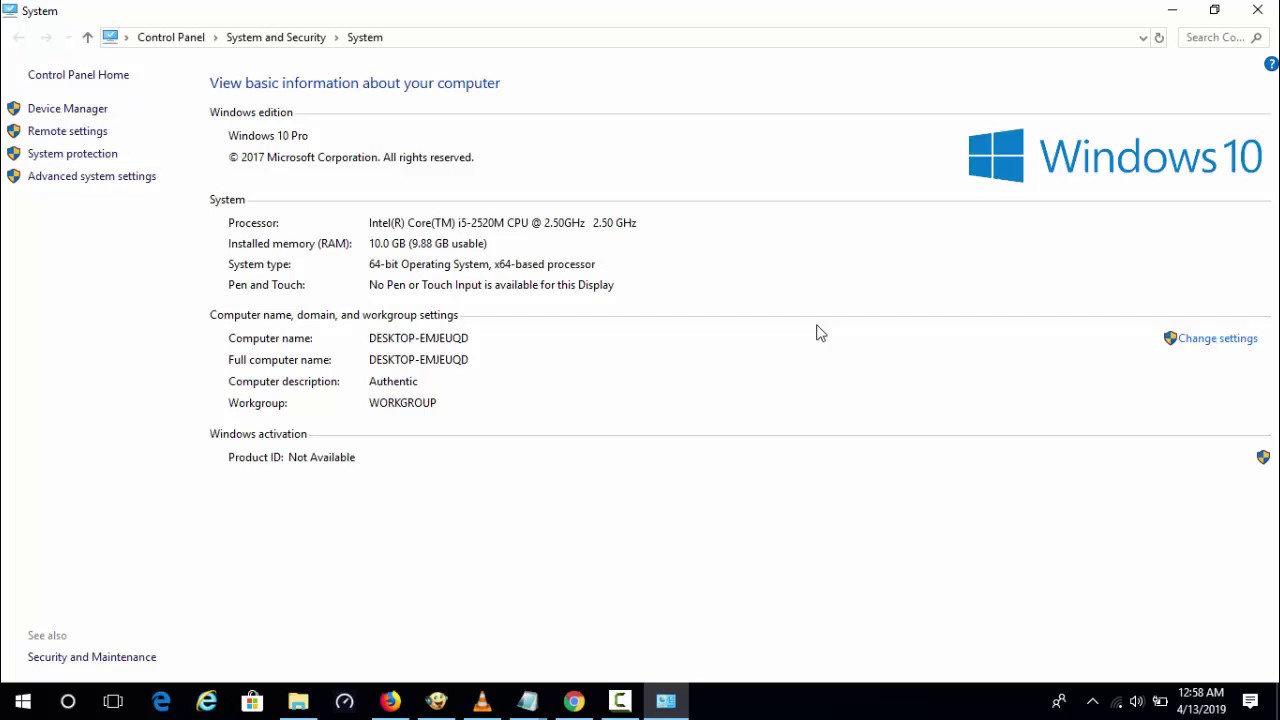 There are some minimum requirements that you need to fulfill before the installation of RLCraft. Have a look over these requirements
FORGE- The latest version of Forge will work for you and you need to set up that. The current latest version is 1.12.2. The older version will break older mods in the mod pack.
Parameters- Now let us have a look at some of the parameters. The default allocated RAM of 1 GB is not really enough. We would recommend you allocate 3 to 4 GB's of RAM. You do this by enabling JVM arguments and changing "-Xmx1G" to "-Xmx4G".
My JVM structure looks like this.
-Xmx4G -XX:+UseConcMarkSweepGC -XX:+CMSIncrementalMode -XX:-UseAdaptiveSizePolicy -Xmn128M
Files- If you are going to do the manual installation using the server pack you have to ensure that there is nothing in your Mods or configuration folders. Copy the folders and into your Minecraft Directory.
How To Install RLcraft – Minecraft
Go through these methods and follow the steps to install RLcraft easily. Let's go:-
1. Installing RLCraft Using Twitch Installer
Installing RLcraft using a Twitch installer is probably the best and easiest way to RLcraft on your device. But you have to make sure that your installer is working finely. Go through these steps to install RLcraft using Twitch:-
Visit the link https://www.twitch.tv/downloads and start downloading the twitch app for windows.
Now open the twitch launcher and move to MODS at the top.
Left-click on Minecraft and Browse Modpacks.
Type RLcraft in the search bar given at the top.
Click on Rlcraft to install it.
After installing Rlcraft go to mods and click on Minecraft.
Click Play and you are all set to play RLCraft.
2. Installing RLCraft Using Technic Launcher
Technic launcher is also very easy to use but it has only one issue that you have login and logout on this installer every time if you are using another launcher too. You will need to increase your device memory to install RLCraft using Technic launcher. Here are the steps that you need to follow to install TLCraft using Technic Launcher:-
Install technic launcher from this official website https://www.technicpack.net/download.
When Installed, go to modpacks at the top.
At the top left side search for Shivaxi RLCraft
Click on shivaxi RLCraft and install it.
When it is installed, you are ready to play it.
Some Tips & Starting Hints For RLCraft
We have come up with some really working Tips that would help you from die-ing so early.
Choose Your Biome Wisely – The new temperature and heat mechanics with biome specific mobs setting up a shop in the middle of the desert isn't the cool idea. Also, setting up yourself in the mountains during winter is a bad idea. So you need to choose your Biome wisely before taking any other step.
Exploring Can Save You– A major part of this mod is built around exploration. You would very likely come to abandoned shelters with some important and very useful loot and gear.
Start Levelling Immediately – You might have noticed that you need your skills to be 4 for even using shears. Your faring and gathering skills also need to be high. Skillable is accessed from your inventory, while Level Up! can be accessed by pressing L.
Don't Sleep In Open- You cannot expect a good sleep if your bed is in open. Due to new sleeping mechanics, there is a risk of being attacked during sleep. So you have to make sure that the place where you sleep is well sheltered and your surroundings are lit up properly.
Top Priority Items– There will be a few things always that you will be willing to try immediately. You may require a canteen or water bottle to drink. So you need to kill some cows or search some sand to smelt to Gas. You will also need a flint and a matchbox to light up torches. Matchboxes are easy to obtain. So you can try crafting paper by sugarcane.
For crafting Cobblestone and fireplaces you can lit it up by right-clicking the fireplace with sticks a few times. Also if you are so hot then the water is the easiest thing to cool down. Crystals are great tools and weapons for earlier use once you have 4 levels into the attack. Advanced Weapons cannot be crafted from crystal.
The Final Take
RLCraft is indeed a great MOD by Minecraft Users. You just need to use it wisely. We have not included manual installation of RLCraft because it a way to difficult. Though we covered the other two methods in detail.
In this article, we covered the easiest methods with the easiest steps to install RLCraft using Twitch and Technic installer. These steps are very easy to follow and we hope that you will be facing no difficulty in installing it. If you are facing any issue then please feel free to contact us in the comments section. We will help you for sure.