Pranking or trolling anyone is as fun as it sounds. And, if you're pranks are really good, even the victim will start respecting you and hail you as the master prankster. But, for that, you'll need to get rid of the typical boring pranks. So, get on board and have a look at some legendary prank websites which will take your trolling game to the next level. I've made a list of 10 such prank call websites, which will make you the best prankster in your group.
Best Prank Websites To Fool your Friends
The digital age has made pranking a bit harder. Because, as of now, people have become smarter and a little aware. So, to create an awesome prank, you'll need to outsmart them first. But, how can you do that? Well, some crazy websites on the internet make this a bit easy for you.
These prank websites help you to carry out the pranks you want without putting in much effort. Some will suggest to you some innovative ideas, some will let you pick according to your needs and some will follow old school techniques. Either way, they'll make your victim go crazy, while you burst out with laughter.
1. Prank Dial
Prank Dial is a classic prank call website that lets you choose from a variety of prank calls. You can call your friends, family or anyone as such and have some fun with them. Watch how they react to these pre-recorded calls which also use real voices for their pranks. All you have to is add their phone number and alias number with a country code. And all of this absolutely free. You don't have to a dime to start with your fun prank calls.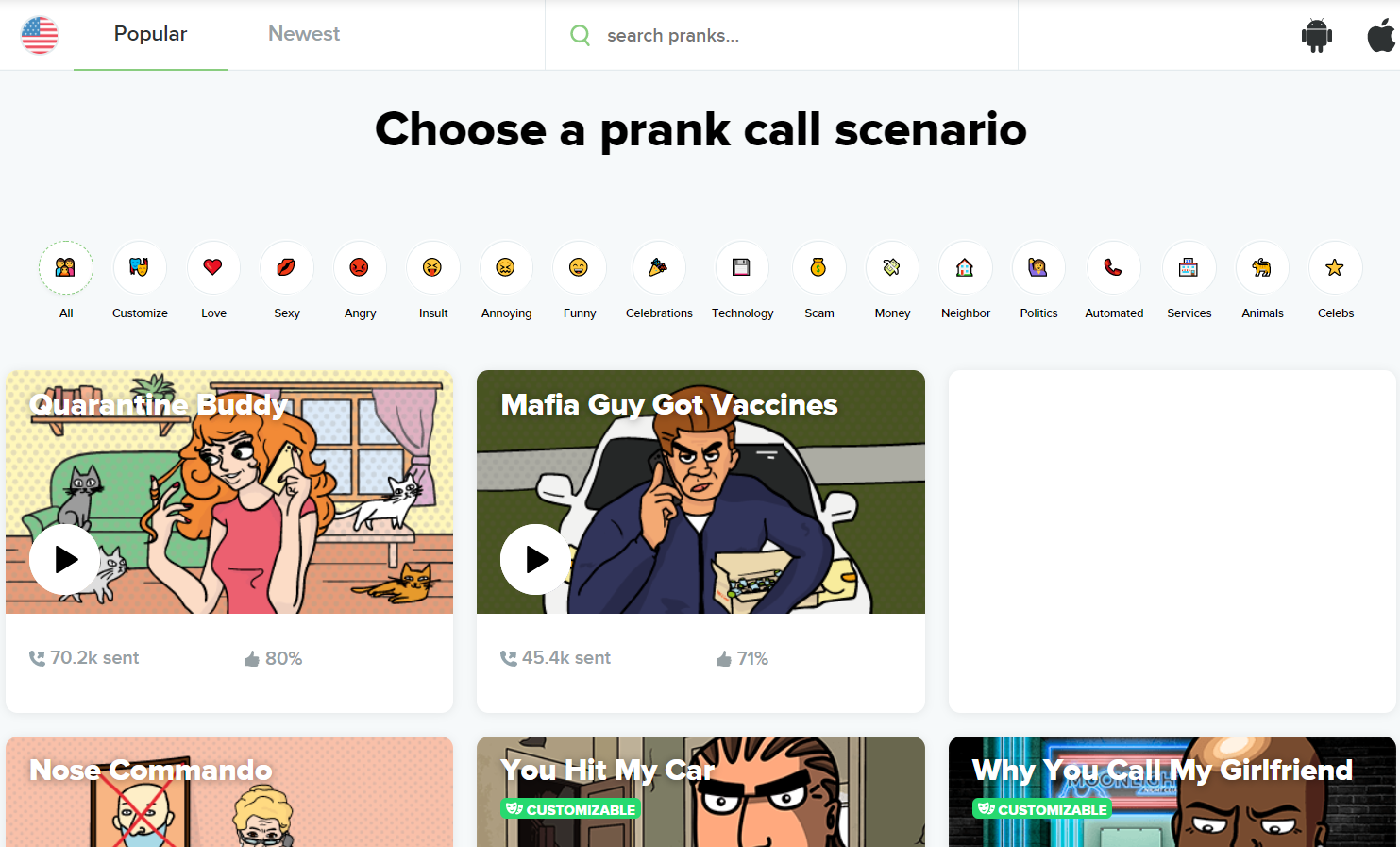 2. Blow Up the Phone
Blow up the phone is one of the leading prank websites that makes even the victim enjoy this prank while being frustrated at the same time. The website helps you flood your friend's cell with unknown calls and texts.
It sends up to 100 different text messages with some funny preset messages from different numbers with a variety of comedic themes. And, you can also get to adjust the meter of the number of messages along with how frequently they should receive them.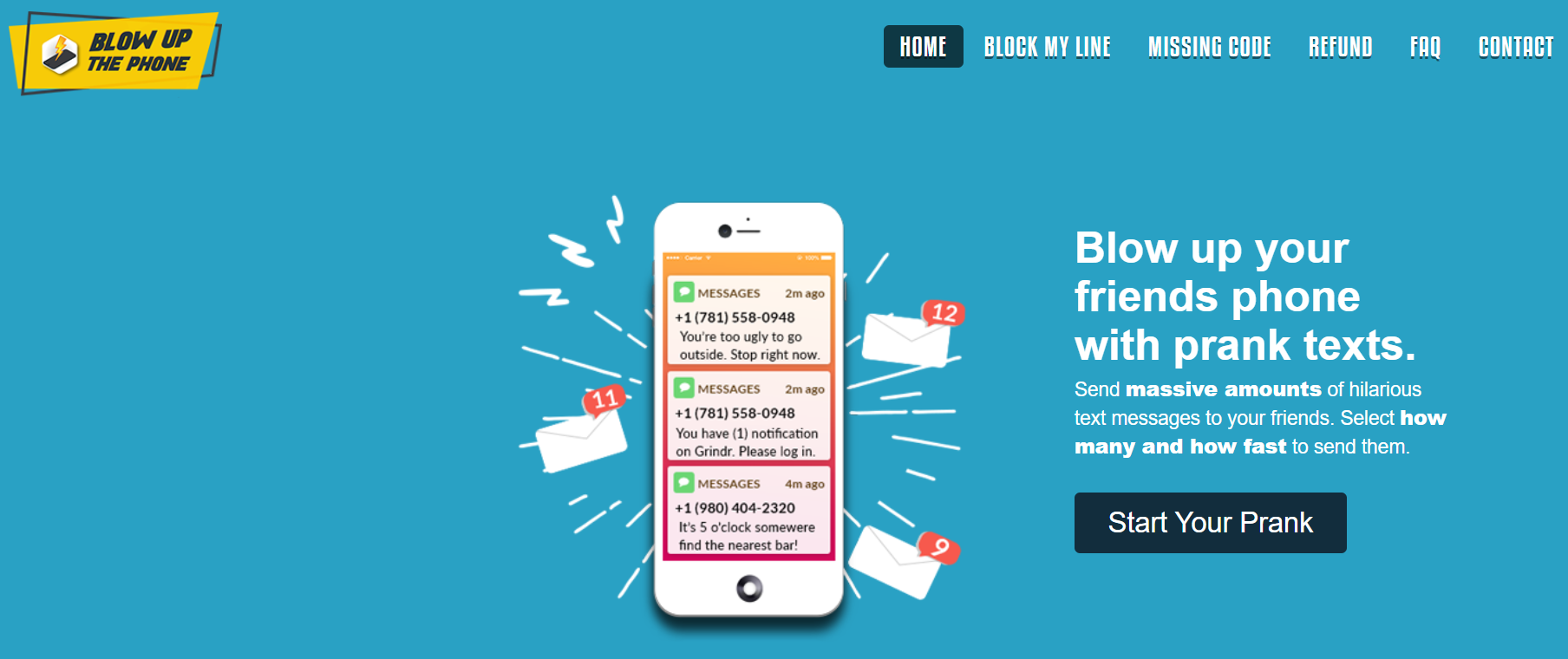 3. WhatsApp Fake Chat
This WhatsApp Fake Chat website allows you to fool your friends by using fake conversations which look 100%  like authentic WhatsApp chats. You have full authority over all the parameters. Like you can change the delivery status, set if the person is online, offline, typing, change the time of the chat messages, choose the background image that you wish to show, etc. All you have to do is, set your options as per your requirements, and instantly, you'll get a fake WhatsApp Chat to download as an image.
Also, it's almost impossible to notice the difference between a real chat and a FakeWhats Generator Chat. And, the best thing about this website is, it's absolutely free. So, what're you waiting for, click on this prank website, and start creating fake chats to prank your friends.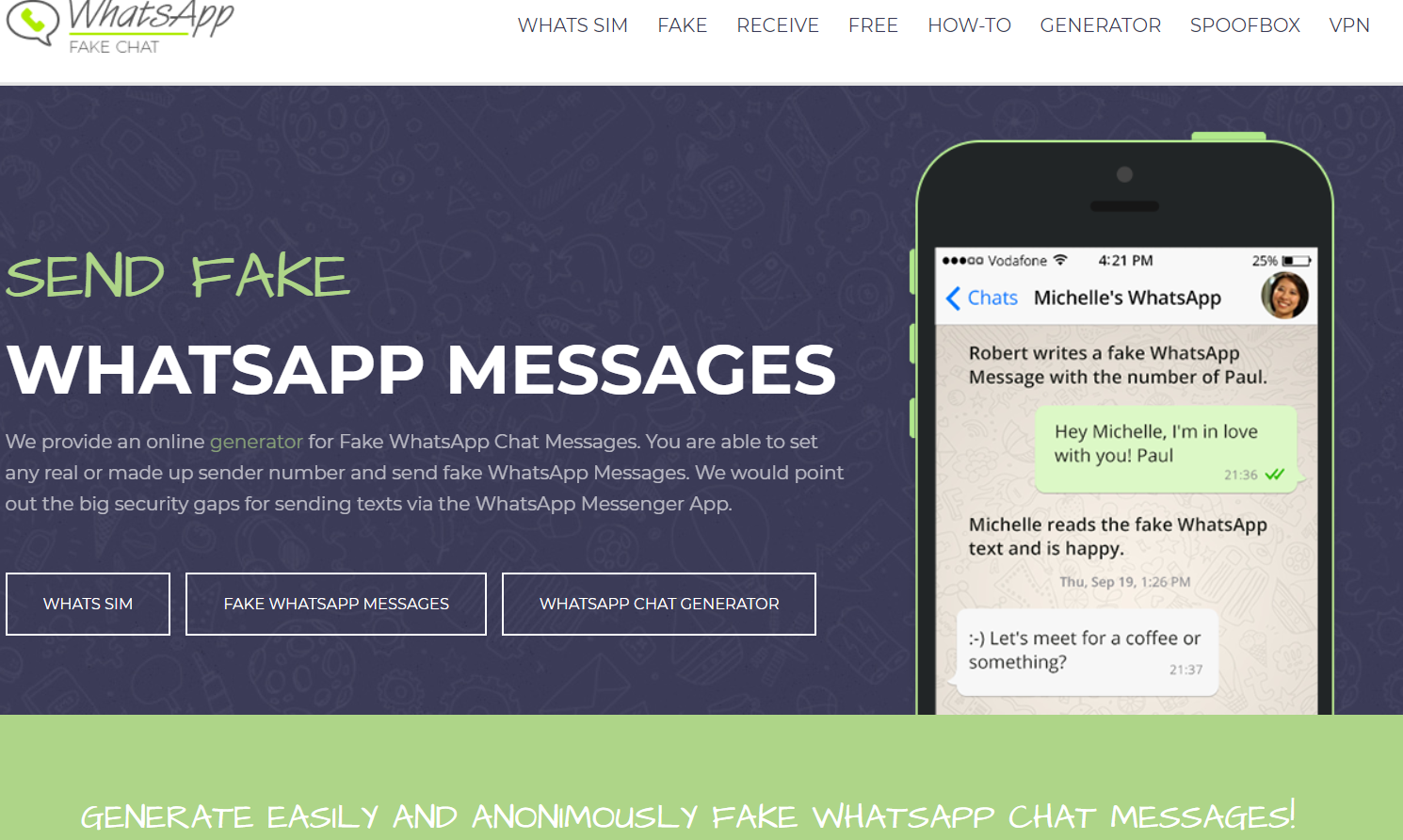 4. Shit Express
The Shit express is the most interesting website compared to other prank websites which let you post shit to random people at any location across the globe. Also, don't worry they will protect your identity (if you want to), so you can stay anonymous yet continue with your pranks.
Moreover, you can choose which animal's shit you want to deliver, and how the package should be. They'll take a small cut for their efforts but will make sure that your victims get the facial expression you expect after opening the shit box.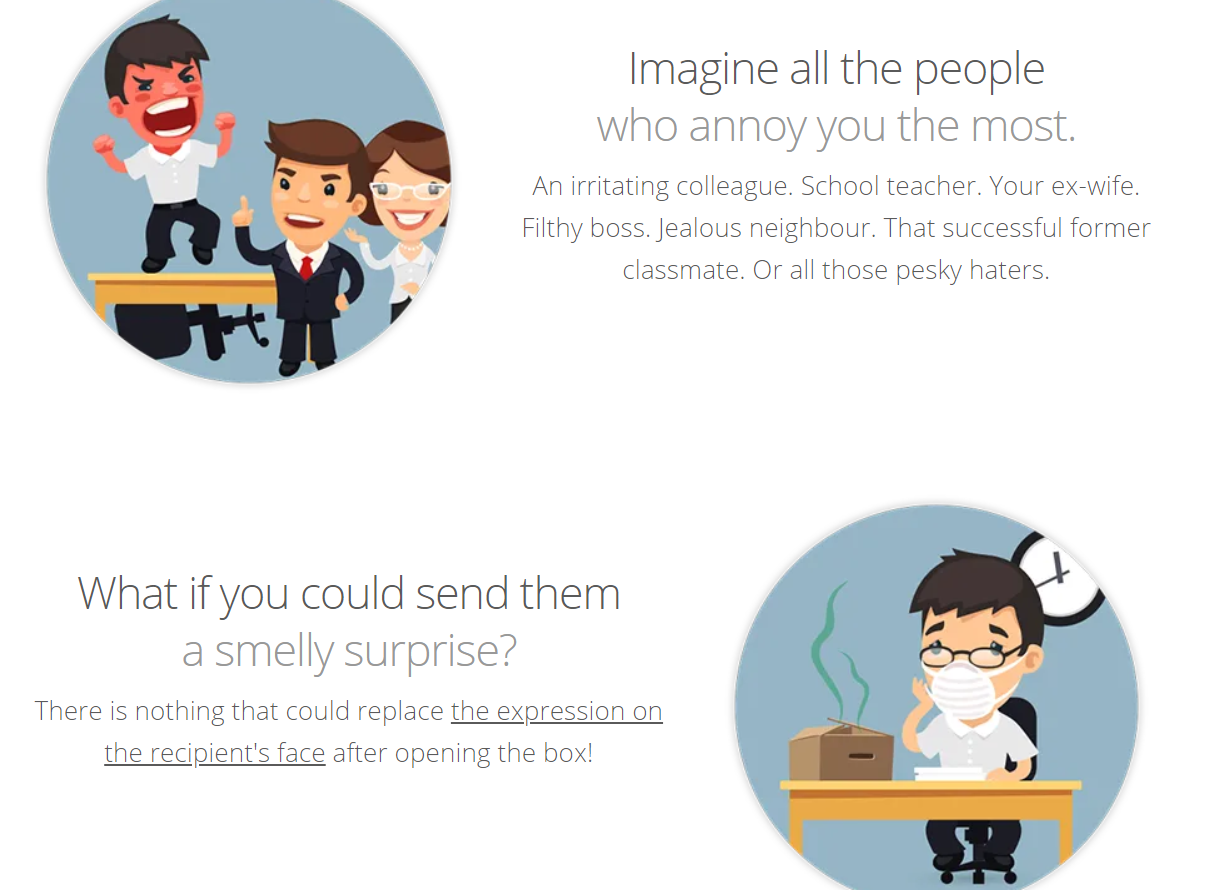 5. Joker Greeting
The Joker Greeting prank website offers you a variety of prank gifts like Prank Candles, Endless Singing Greeting Cards, Joker Rubber Chicken, etc. And, every item has its own specialty. For example, if you buy a prank candle and lit it, it will smell great at first but will eventually start giving out horrible/farty odors. And, the victim will be unable to find the source of it till the end.
They also have prank tools like the birthday box. Now, this box looks like a normal box from the outside but has a little surprise element. It comes with the unending sounds of birthday jingles, insect noises, etc that'll make your victim scratch this head irritation.
So without thinking much, try out this website to play some classic prank on friends or anyone you want to annoy. All you have to do is order the items you like and you're good to go.

6. Ship Your Enemies Glitter
Ship your enemies glitter is a simple prank website that will help you ruin someone's day by bathing them in tonnes of glitter. All you need to do is pay a little price for your prank, and the website will send your message wrapped in an envelope, along with a glitter bomb. As soon as the envelope is opened, the glitters will burst open in all directions making the place hard to clean for days. Now, this definitely sounds fun, and of course, extremely annoying if you're the victim.
Moreover, they have many other pranks to choose from. So without wasting any more time, visit the website and pull out an awesome prank.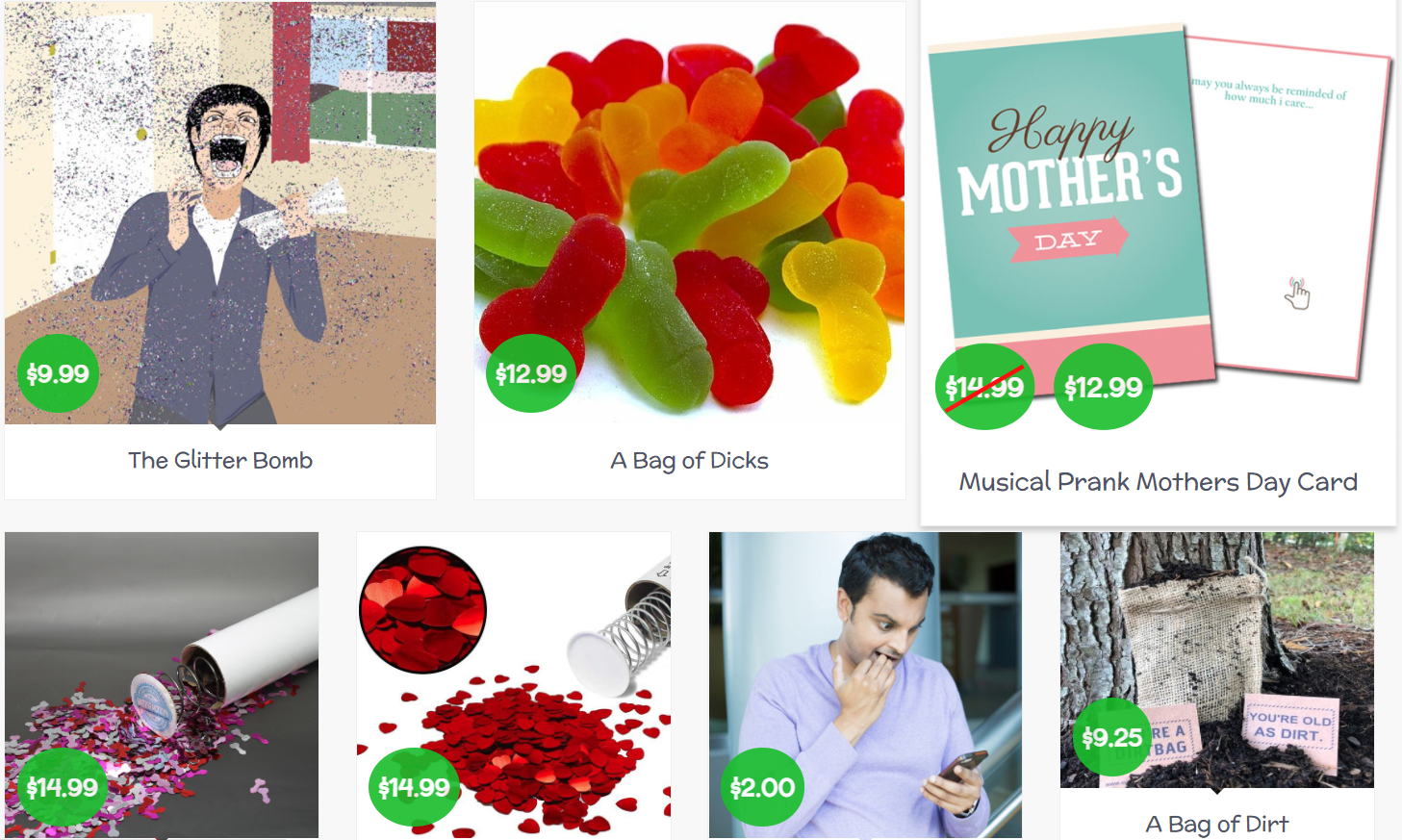 7. Crashsafari
The CrashSafari is a prank website which when clicked on, crashes the web browser you're using. It mostly works on apple products as they use Safari as their browser. It'll crash your browser making you lose all your open tabs, without giving any kind of notice.
All you need to do is change the link name to something else which will trick people into visiting the site. You can give some context and then add the link that says "click here to visit the page" Try it out, and send it to all of your friends and play a classic prank on them.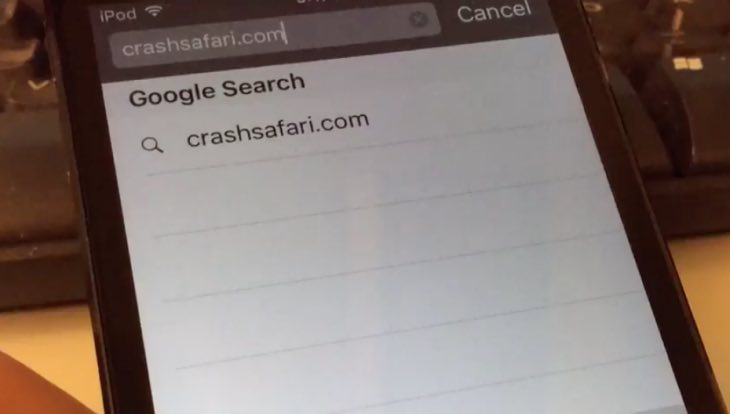 8. Peter Answers
The Peter Answers prank website is one of its own kind. It's specially designed to give out funny answers to your every question. The best part about this website is that it never uses the same answer for your questions. Go go on, give it a try and carry out some crazy pranks with it.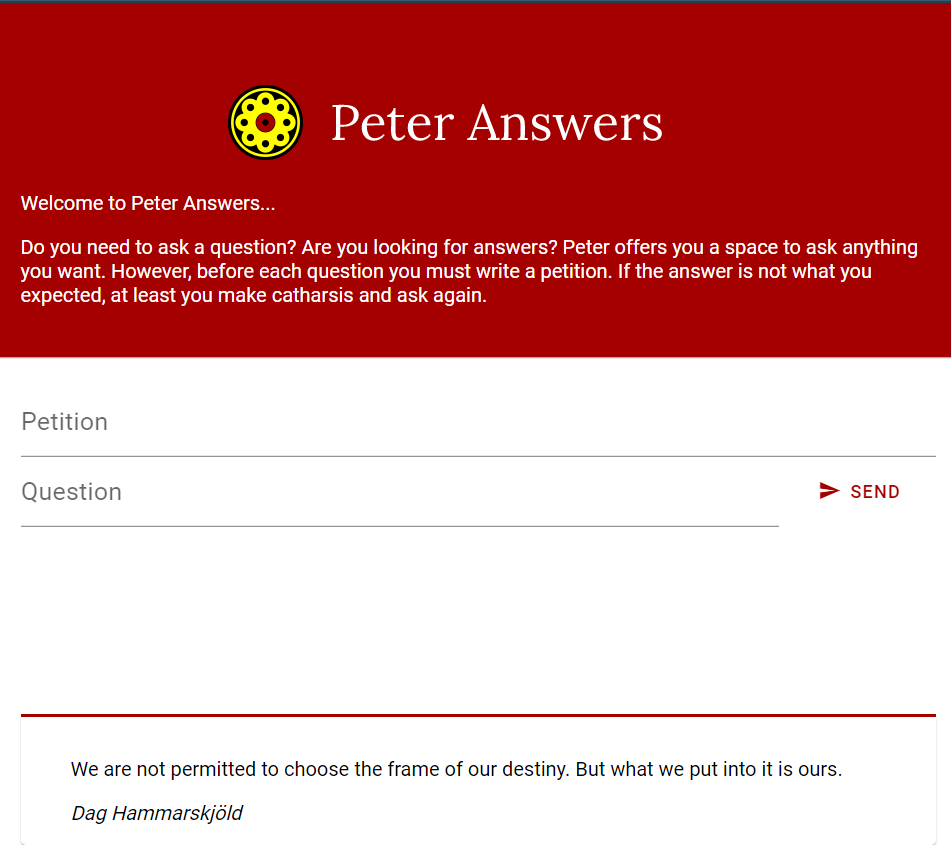 9. JibJab
Use the JibJab website to create hilarious GIFs and messages for your selfies. All you need to do is, snap a selfie, and put your selfie face to create some of your own funny Gifs. This prank website is very easy to use and the best part about it is that you don't have to pay a dime for it. Yes, it's absolutely free. You can also get the app of this website on your App store.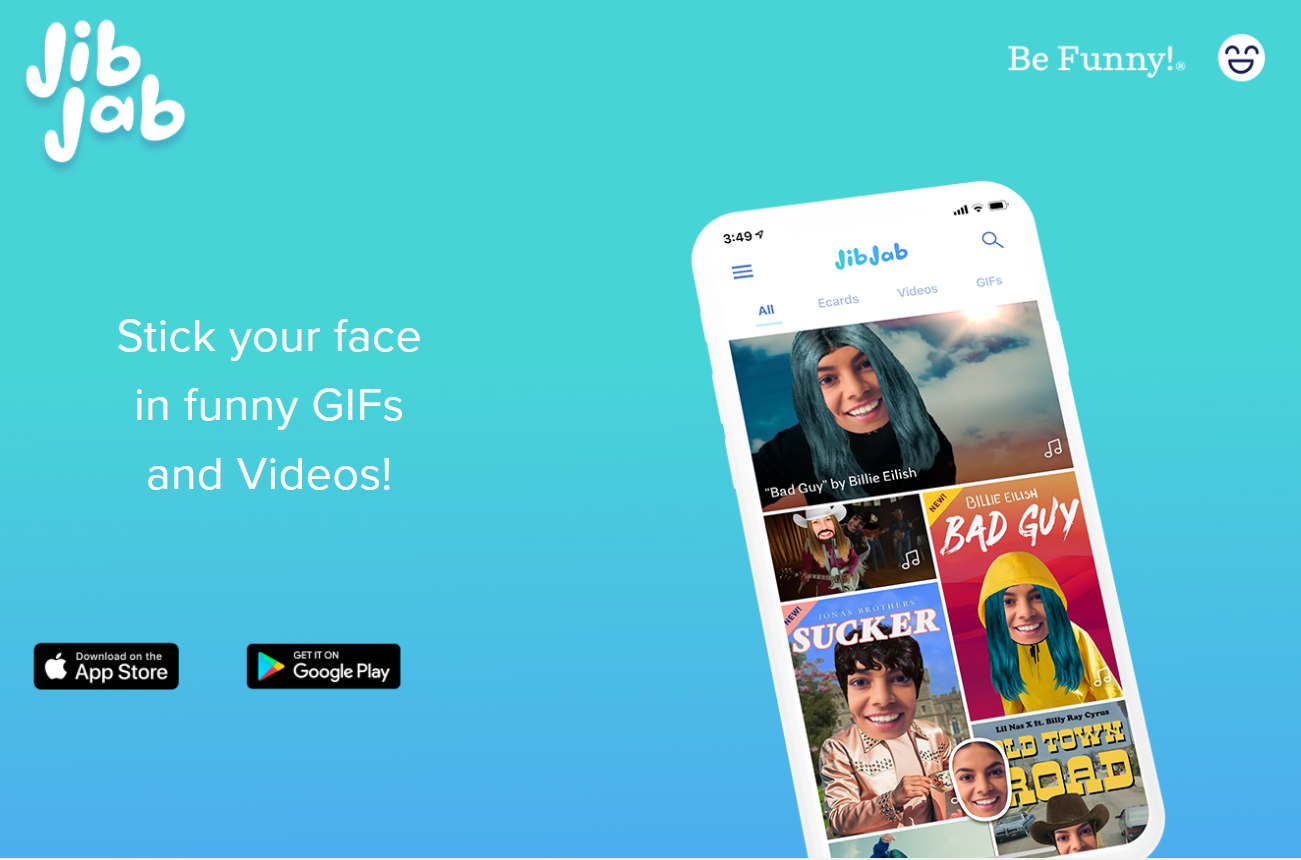 10. Message Bomber
The
Message Bomber
website will let you send different kinds of messages to your victim. All the message bombs are different and most importantly funny. All you need to do is select one from the message bomb list and off you go. Moreover, the website is absolutely free. The website also offers you an app for your convenience. So, don't think much and start message bombings your targets.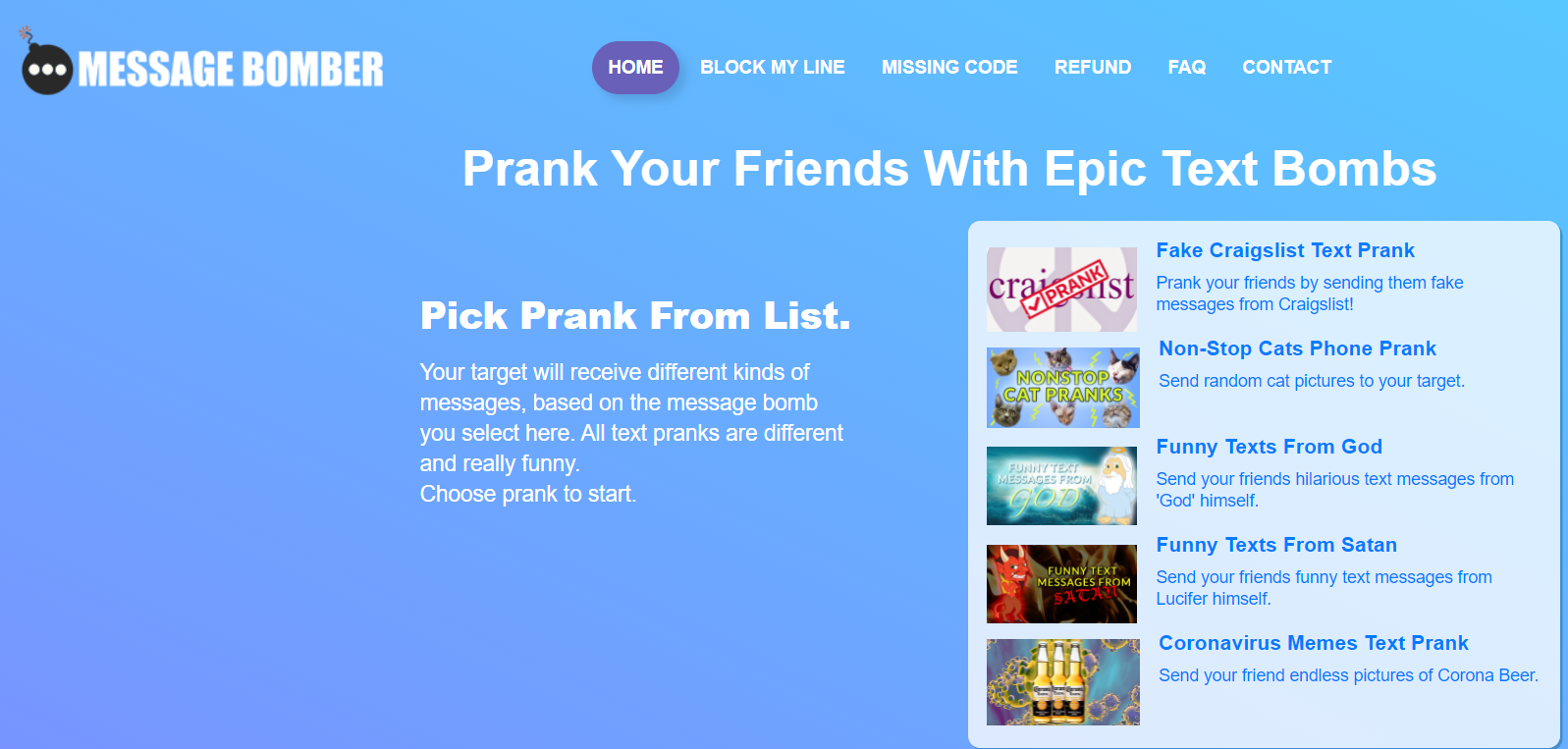 15

Free Prank Call Websites
Below are some other prank websites that couldn't make it to the main Top 10 list. These websites also provide you with cool pranks and compared to other websites, these are the simplest ones to perform. Also, you don't need to order anything, just go on their website and everything is ready for you. Indeed, they might not be as interesting as the Top 10, but all of them are worth trying.
Final Words
These websites will make pranking easier for you and help you to be the Prank Master in your group. You can try them on your friends, family, neighbors, teachers, etc. Some even offer you anonymity so that you don't get caught. Some are so funny, that you can't miss seeing the facial reaction of your victim. So, make sure to try them all.
Also, let me know if which site worked out for you, and do share your prank experience, And, in case if I've missed out on any such prank websites, feel free to share them in the comment box below.